Choose your area of expertise
Choose one of the following areas to find the best position for you
Career at Goodgame
Be part of our success story
Goodgame Studios is one of the fastest growing free-to-play, online games development companies. With a rich talent pool of 1200+ employees from over 60 nations, we are the largest German employer in the gaming software industry. We offer an environment conducive to creativity and innovation.

Amongst all the companies that I have worked for, Goodgame Studios truly stands out. We have a very diverse talent pool, which is the ideal set-up for success.
Christian Kaul / Business Process Engineer

In our team we encourage creative thinking and embrace new challenges. We believe in taking risks as it helps us stay ahead of the game.
Berit Frehse / Junior Conversion Manager

We are an international team catering to a global community. This makes my job very exciting because it involves a lot of intellectually stimulating challenges.
Konstantin Jakobi / Lead Backend Development
Meet us
Get in contact with us at major events
Whether at PHP Conference in Munich, dmexco in Cologne, or Stellenwerk Messe just on our doorstep in Hamburg – drop by and talk to us at the industry's major trade shows. We look forward to seeing you.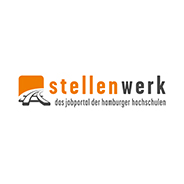 Stellenwerk Career Fair, Hamburg
Date
05.05.2015 - 06.05.2015
Details
The Stellenwerk Career Fair will be taking place on campus at Hamburg Uni. Take the chance to meet our colleagues, who will be more than happy to answer all your questions.
www.marketing.uni-hamburg.de/recruiting/messen_e.html
Contact us via email: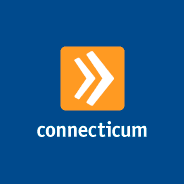 Connecticum, Berlin
Date
07.05.2015 - 08.05.2015
Details
Connecticum Berlin is one of the largest job fairs worldwide, aimed at students, graduates, junior professionals, and senior professionals. This is an excellent opportunity to make contacts to help you with the next step in your career.
http://www.connecticum.de/job-fair
Contact us via email: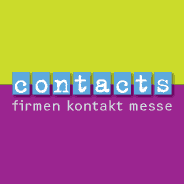 Contacts Kiel
Date
21.05.2015
Details
Contacts in Kiel gives students and graduates from all areas the opportunity to get to know Goodgame Studios colleagues in person and get answers to all their questions.
http://www.uni-kiel.de/index-e.shtml
Contact us via email:
HALL OF FAME
Goodgame Studios - A good place to work
Goodgame Studios has been honored by prestigious awards, not only for its products, but also as an employer. These commendations are given by independent third parties and we are proud to receive their positive reviews.
Ernst & Young Entrepreneur of the Year 2011

Red Herring Europe Top 100 Award 2012

Deloitte Technology Fast 50 2014