5 questions to Matt: "About Art & Burgers"
As you might know, we are currently working on new titles with which we want to venture into new genres beyond strategy and simulation. Therefore, our Casual Games Studio is developing our first puzzler games, with various talented game designers, software specialists, and artists investing their creativity and passion.
One such talented colleague is Matt, who is currently working as a UI Artist specializing in 2D animation in our Casual Games Studio. For today's blog post, we sat down with him to ask a few questions about his job.
1) What do you do in your job as UI Artist?
As a UI Artist, I take care of the visual design of user interface elements of our games. This includes, for example, all buttons, icons, and interfaces that players interact with. It's pretty important to ensure a game has a well-designed user interface, as this is where a lot of the player's interactions take place. Therefore, I work with software such as Adobe Photoshop, After Effects, and Spine, which is quite similar to Flash.
As I specialize in 2D animation, I'm also bringing in my skills when it comes to any other kind of 2D animation task. In a nutshell, I make the elements and small characters that players interact with move on the screen.
2) What makes working at Goodgame Studios special?
It's definitely the people working here – the teams are so diverse and international. You get to know so many different backgrounds and stories and make good connections that go beyond just being colleagues, you can really make great friends here. This international flair and familiar atmosphere makes daily life here a real pleasure. Oh, and not to mention – we have cool benefits such as PlayStations in the office, which I make use of almost every lunch break to play FIFA.
3) Which project holds a special place in your heart?
I'm always really focused on the project I'm working on at the time. In this case, it's a game which we haven't announced yet. As we are working on it in a small team of very skilled colleagues, we are making fast progress and it's great to see the game coming to life. I also really enjoyed working on Shadow Kings, which was basically the first title I was assigned to here at Goodgame Studios.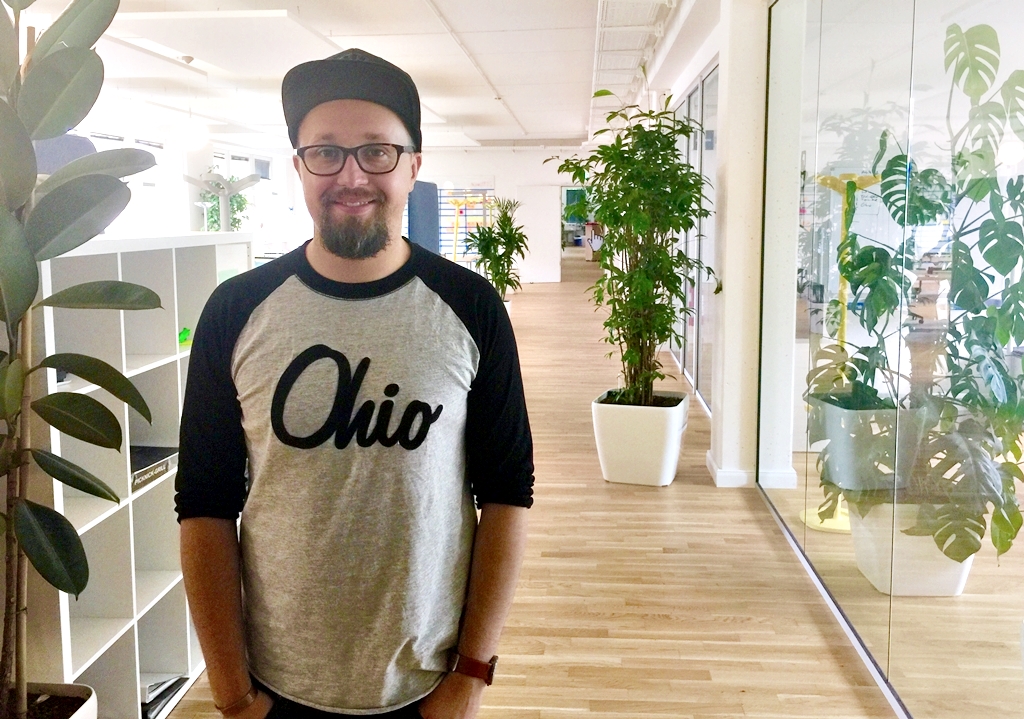 4) What did you do before Goodgame Studios?
I came to Hamburg straight from the UK, where I was born and raised. Back in England, I worked as a UI Artist on various Triple-A titles for consoles, including Guitar Hero, until I got in touch with Goodgame Studios. I did a lot of research on the company and the city of Hamburg and made the decision to come here in January 2014 – and it was for sure a good one!
5) What do you do in your free time?
As Hamburg is an incredibly awesome place to live, there's always cool stuff to do. I really like exploring the city in general, discovering new places and finding new places to eat and drink together with friends. I'm really into good burgers and beer, Hamburg has a lot to offer in this regard – my favourite burger place here is Dulf's Burger. In addition to that, I really enjoy going to concerts and as so many bands from all over the world come here, there's a good chance you'll get to see all your favorite musicians on stage in Hamburg.