A phenomenal evening: Unicorns visit Goodgame Studios
On September 25, we welcomed Unicorns in Tech to our home. The LGBTTIQ community, founded in Berlin, focuses on increasing acceptance in tech companies. Sexual orientation should never be an obstacle when choosing a career, and the Unicorns are campaigning against this issue. Open interaction without resentment is very important to our colleague Richard, who has worked here for over two years. He is the founder of our own LGBTTIQ community, Gaymer & Friends. The almost 40 members meet regularly for a variety of activities, such as lunch and relaxed evening discussions, or to attend events like the International Queer Film Festivals, which will be taking place in Hamburg this October.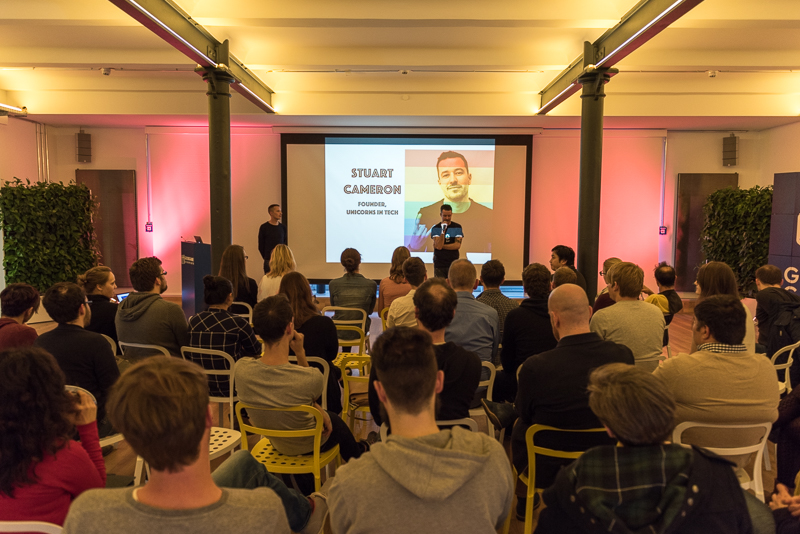 The idea of welcoming Unicorns in Tech to our campus stemmed from Richard and is the first event of its kind in Hamburg. This premiere in the Hanseatic city was a complete success and was well-received by all guests. Besides the rows of Goodgamers, a good 30 other Unicorns also found their way to our campus. In addition to Richard's presentation titled "Playful Data", guests enjoyed speed networking, spontaneous speeches from other members, and finally a get-together with drinks and finger food. "The atmosphere was fantastic – absolutely everyone was involved in lively discussions. The attendees identified as hetero, homo, or moved between the sex and gender stereotypes. They were extremely communicative and continued their discussions until late in the evening. The event was a lot of fun for us, and we'd like to thank Unicorns in Tech for their outstanding commitment," said Richard in summary of the evening.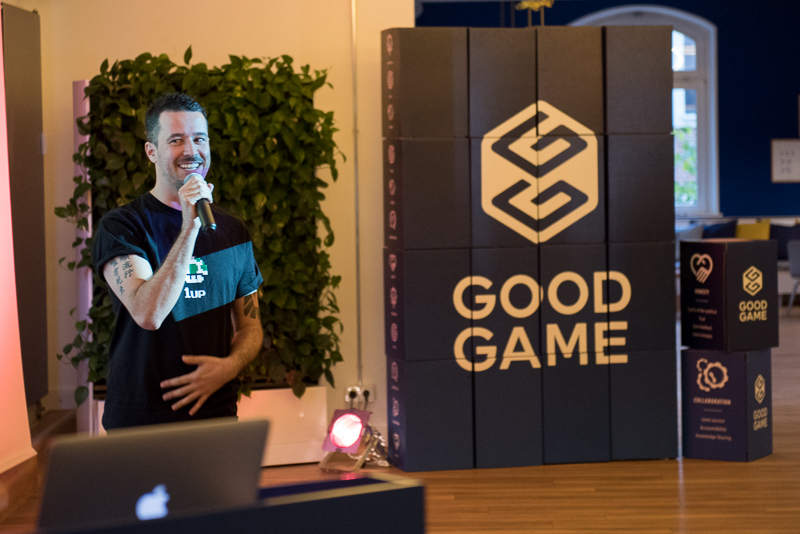 Those of you who feel like becoming a part of this vibrant and open community can sign up here. In addition, you can join Gaymer & Friends on October 21 when they go to the Rote Flora to watch Trans X Istanbul.