GOOD Studios – The 4th Floor is Goodgame Studios' PC client initiative
Goodgame Studios is known for successful browser and mobile games. But now, for the first time and with the debut of the 4th Floor studio, we introduce our own dedicated and specialized development team focused on PC client games. With a major investment in experience, talent, skills, and technology, this studio has geared up to deliver our first online action RPG, built on Unreal Engine 4.
The team is comprised of more than 70 highly talented professionals from over 22 nations, hand-picked from studios such as Blizzard, Epic Games, Electronic Arts, and Riot Games. Established in June 2015, the team has been diligently working on a unique title that we are thrilled to unveil soon.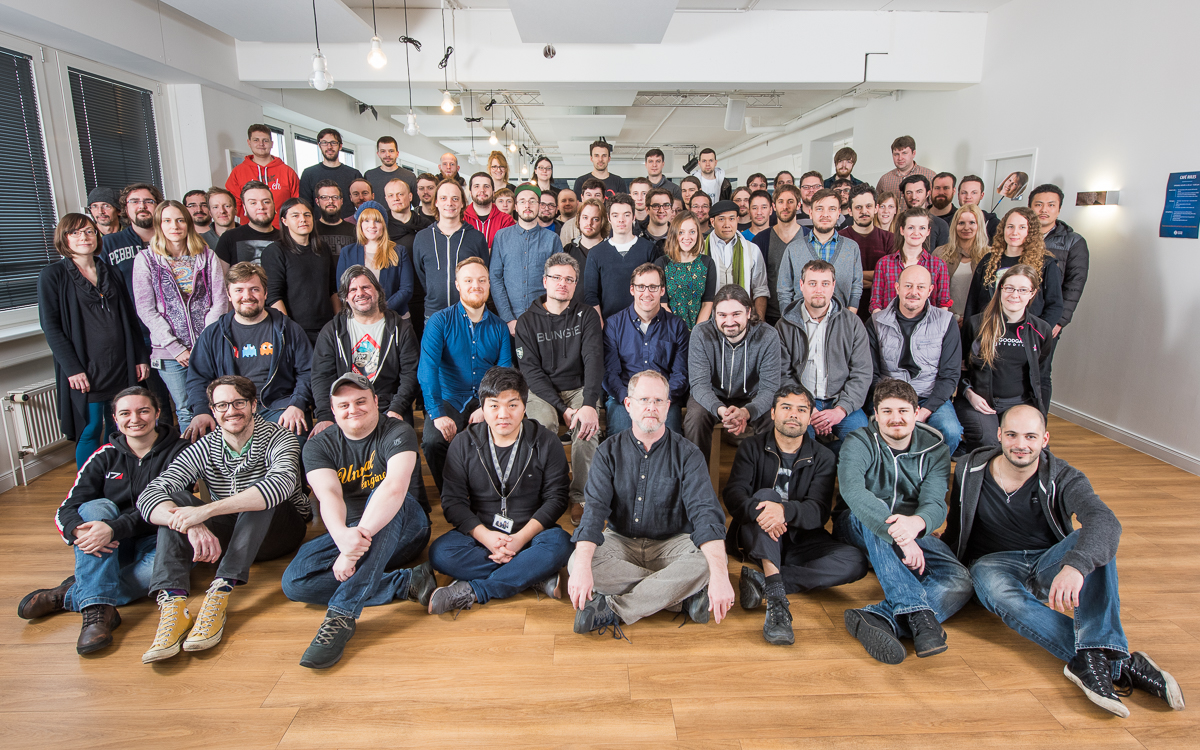 The studio is led by William Corey Barnard, an industry veteran with two decades of experience across the industry in household name studios. We met with him to coax out some exciting insights.
Please introduce yourself!
I joined the 4th Floor a few weeks ago to take on the lead role in Goodgame Studios' PC client initiative. As Head of Studio, I am responsible for providing vision, strategy, and leadership for the 4th Floor. I worked in the United States before, but I was born and raised in Vancouver, Canada, so coming to Hamburg feels just like home – the weather is the same and the rain is like a warm blanket to me. I really enjoy living here and having the opportunity to lead such an amazing team.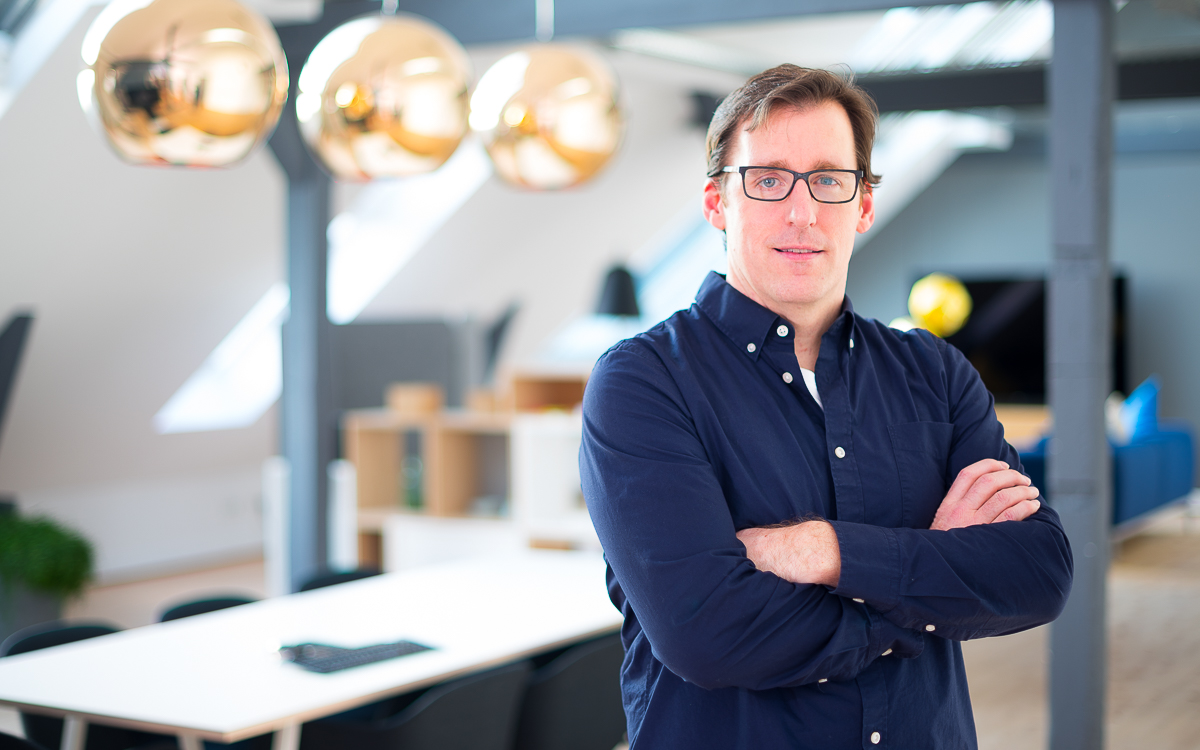 What in your past career has helped prepare you for your current position?
I've been working in the digital entertainment industry for over 20 years, gathering an invaluable amount of experience in leading development teams. As Development Director for companies like Warner Bros. and Electronic Arts, I contributed to titles such as Lord of the Rings Online and Need for Speed: ProStreet.
Before venturing into the gaming industry, I had been working in the animation industry on big brands including Spiderman and Hot Wheels.
What do you like most about your job?
Working with such a wide range of interesting and talented people is amazing. It's not just being good colleagues with each other, but sharing inspiration by working together on an exciting project. That's what makes it exciting to face the daily challenges in development, both creative and technical, and it enables everyone to constantly grow and improve.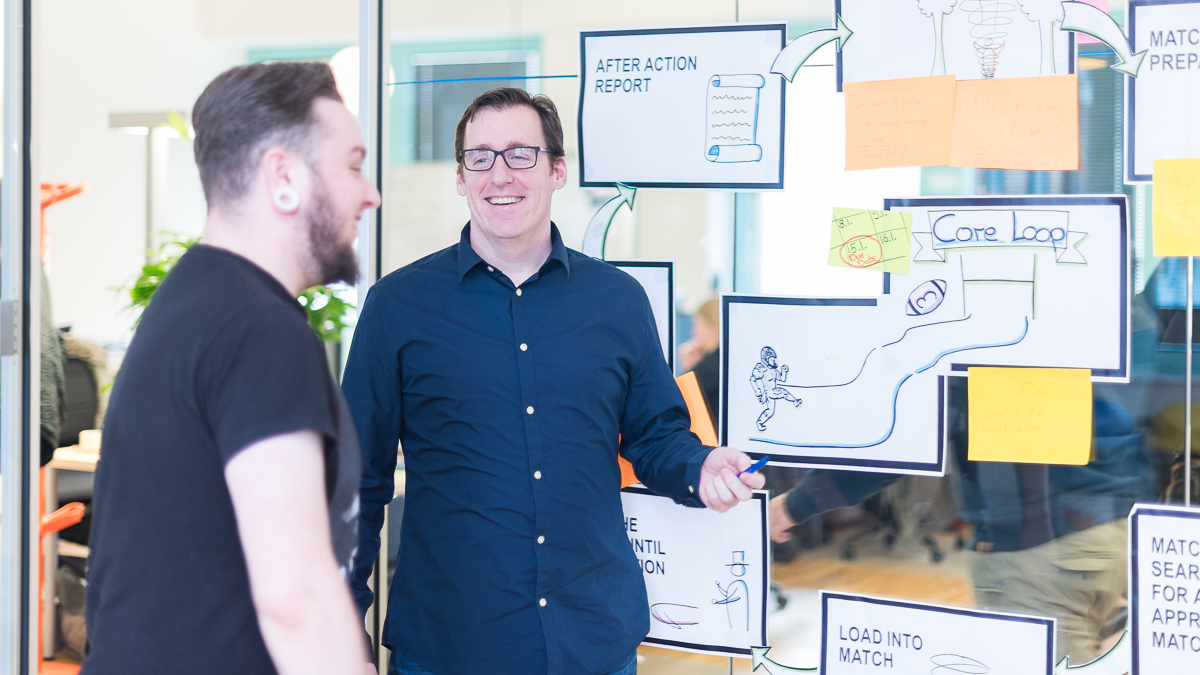 What makes your studio unique?
The team consists of world class experts with an astounding pool of experience in developing AAA titles from their past roles at renowned game development studios, such as Blizzard Entertainment, Electronic Arts, Epic Games, and Riot Games. Also, we do almost everything in-house – all of the conception and production steps for design, art, and technology are fueled by the creativity and inspiration of the team.
Apart from the rich talent pool, we also use state-of-the-art technology and even inaugurated a dedicated sound studio to enable first-rate sound design under our roof.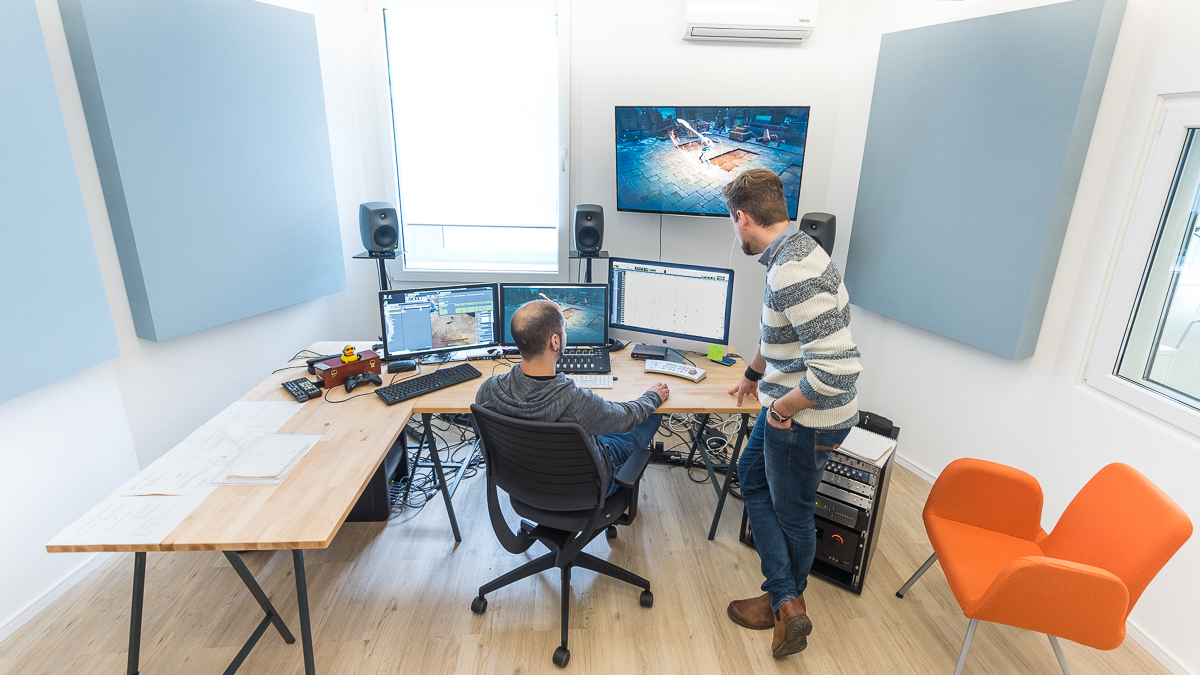 What's the story behind the name "4th Floor"?
When we started to form a dedicated team for the development of Goodgame Studios' very first PC client game, everyone in the company was very curious about what we could be working on. We had set up our office spaces on the building's fourth floor and tried to keep the curtains closed and everything under wraps. Completely by accident, even the elevator button for the fourth floor was broken back then – which led to more and more rumors mystifying the things that were happening on our floor.
When we were to choose a name for our studio, it was clear to everyone that the name had already chosen us. Since then, we've decided we shall be known as the 4th Floor studio forevermore!
How do you come up with new ideas?
Encouraging everyone to think out of the box and to continuously reconsider the status quo allows us to improve consistently. We offer our team members widespread creative freedom and the best technology possible so they can reach their full potential.
Furthermore, collaboration is an essential element to foster an atmosphere of trust in which our talented employees not only work side by side, but together contribute to amazing projects that we are fully dedicated to. All this enables us to come up with unique ideas that add up to an amazing game.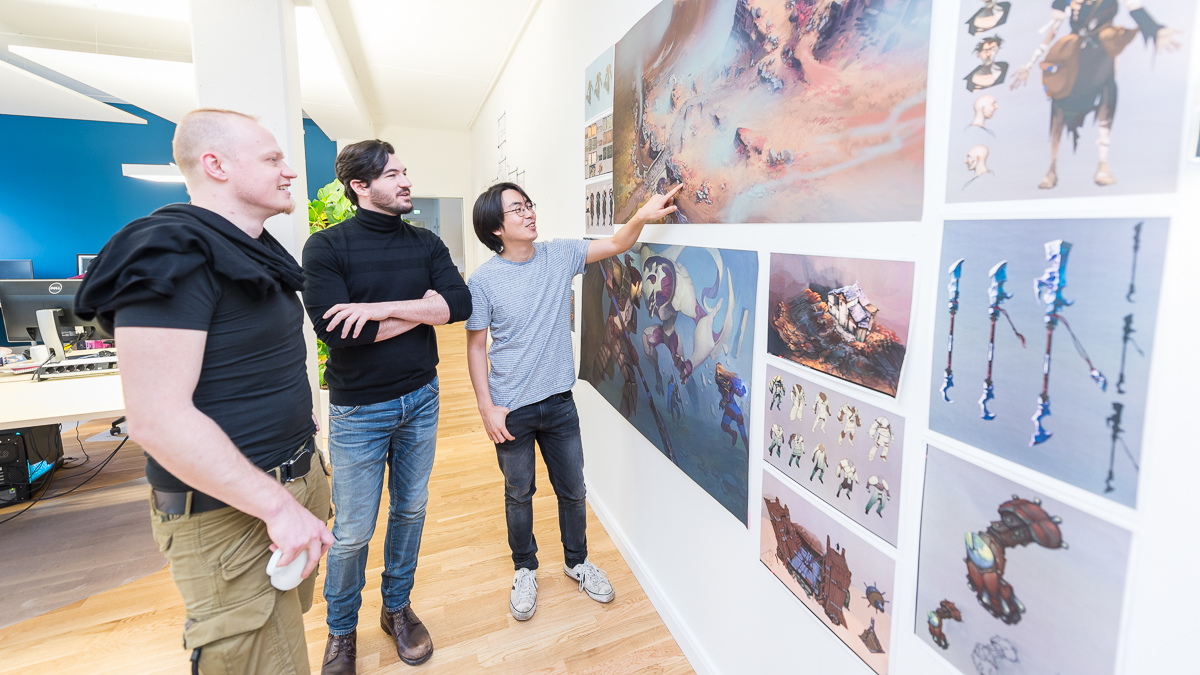 What can you share with us about your upcoming game?
We are working on an action RPG which will push the boundaries of the genre by offering a unique gameplay experience that will enthrall the gaming community. The title combines unique and asymmetric competitive and cooperative gameplay in a way never seen before. It will be released as a PC client game this year, and we are excited to share more details with you very soon!