GOOD Studios – Classic Studio in Big Farm fever
It's been almost seven years since Goodgame Studios developed and launched its first game. Thanks to the big success of Goodgame Poker, more titles followed, like Gangster, Disco, Café, Fashion, and Shadow Kings – now all under the care of our Classic Studio. The team works hard to keep these games running as although there is no longer any new content developed for these classic Goodgame titles, the games continue to have a huge fan base of around 60 million players worldwide! The Classic Studio's main project is our beloved farm game, Goodgame Big Farm, which has more than 40 million fans alone competing to build up the biggest and most beautiful farm. We sat down with Dennis, the product owner, to ask him about the studio and his work leading the production of Big Farm.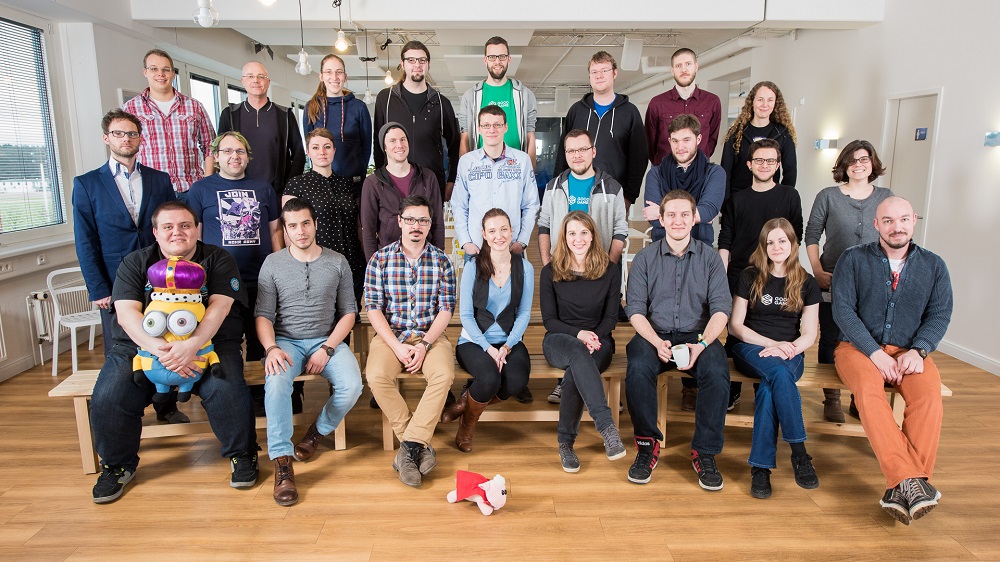 Please introduce yourself!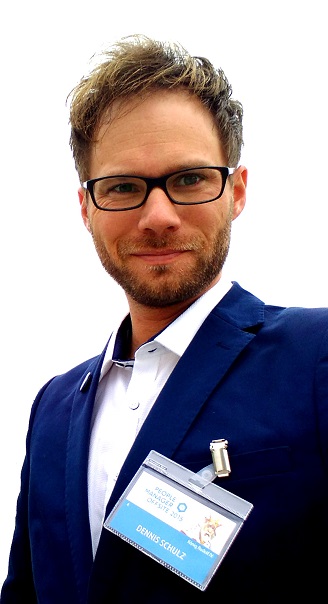 As a product manager in the Classic Studio, I am responsible for Big Farm and our other games. When I began at Goodgame Studios three years ago, I started out in the monetization department and later changed to product management. Computer games have always been my main hobby, and I'm mad about games in general, from pen & paper role-playing to live-action events on the weekend, where I dress up as a knight and fight orcs in the forest. I'm a true Hamburg native, and many generations of my family come from this city, so I'm even more delighted that Goodgame Studios has offices here.
How have the experiences from your career before here helped you in your current position?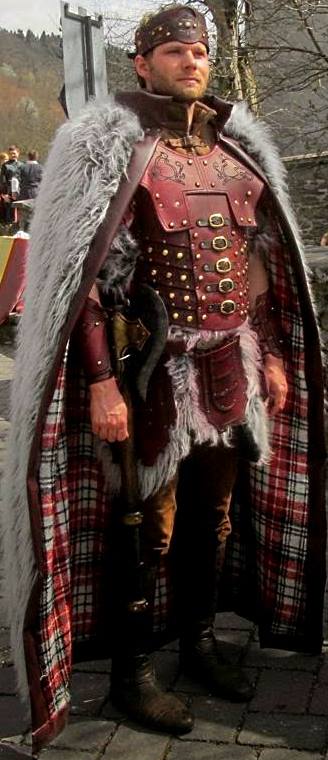 In terms of the game Big Farm, it definitely helps that I come from a farming family and can easily put myself into the shoes of the game's players and characters. My previous professional experiences certainly give me an advantage, too. I studied Financial Economics and worked in the stock exchange as an auditor and sales trainer, among other roles. This variety has really helped me with my tasks as product manager. Every computer game has it own little market economy, and real world mechanics can often be carried over to the game world. Thanks to my background, I can also quickly get a grasp of numbers, charts, and statistics, which helps me make the right decisions quickly when something changes in the game. It means I have a more analytical approach to the product, which distinguishes me from product managers with a game design background. That's why I demand a lot of the team when it comes to gaming expertise – together we can continue to push the game forward.
What do you like most about your job?
The list is truly endless! I find it especially positive that my tasks are very versatile. As a product manager, I have insight into all areas of game development and can contribute everywhere. Furthermore, the job is very fast-paced. The situation changes day by day and something unexpected always comes up, so I always need to think on my feet and react quickly.  Seeing your own work live in the game is an amazing feeling. And last but not least, our team is so fantastic that I love coming to work every day – even on Mondays!
What makes your studio unique?
I would say that the solidarity in our team is quite unique. We're like one big family where everybody supports each other. Everyone can play a part, make decisions, and leave their own mark on the game. This is certainly also a reason for Big Farm continuing to do so well even after 3.5 years – we're always thinking up new ideas and features to keep it exciting for the players and for us.
Can you tell us something about your games?
Our biggest project is Goodgame Big Farm, as I mentioned before. This is a one-of-a-kind farm game where the player is tasked with building up an economically successful farm. The player must build the right number of fields, mills, and stables to ensure that their animals always have enough feed. And to keep the players busy with new challenges, we have a wide variety of events in the game that both challenge and benefit all types of players.  Finally, cooperatives let players work together and share new experiences on an ongoing basis.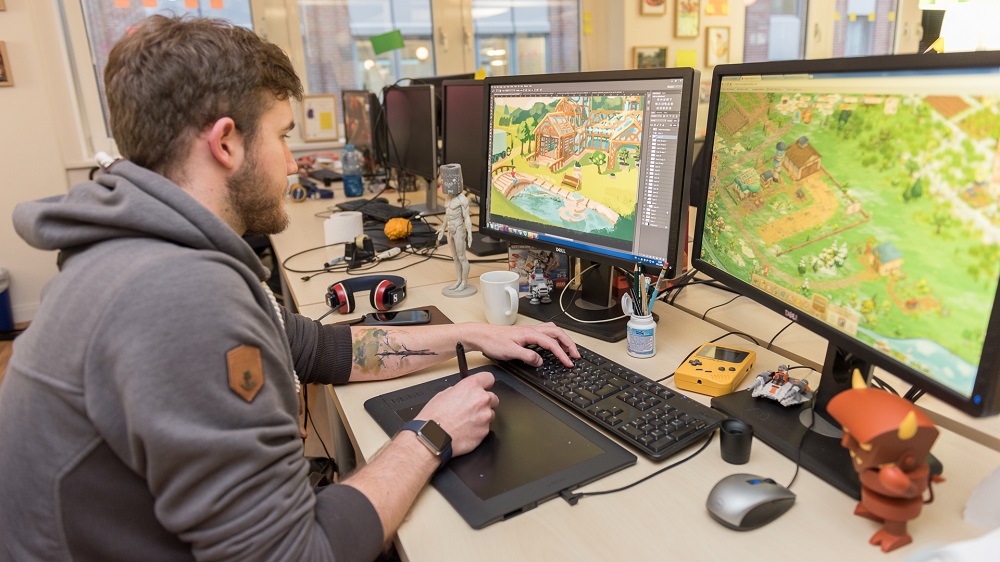 How do you come up with new ideas?
New ideas from the team are evaluated by the product managers as they arise and we also have a monthly meeting where each team member can present their ideas.  In addition, we meet with the community managers once a week to hear player feedback and discuss their suggestions for improving the game. Once we have a clear idea of a new feature and have also collected the entire team's input on the idea, game designers get started with its implementation.
What do you consider the biggest challenges in developing a game?
Our games are free to play, which means we have to put even more effort into designing them to be entertaining and exciting so our players will see the value in spending premium currency on additional content or faster game play – this is our business model, after all. In addition, players who don't want to spend money should also have as much fun as possible in the game. That's why we are always thinking of new content for Big Farm. We want to keep bringing new life to the game and challenge players to keep them interested.
Do you have any advice for someone who would like to work in your team?
If you want to join our team, you should definitely be a team player. We would gladly accept you into our little family and help you fit in here. Besides this, motivation and dedication are extremely important for us. Our new colleagues should therefore be hooked on our games and work with passion to develop them further.