Join our Fusion
Power up your Career
Fusion is one of the most powerful forces in the universe. It occurs when two elements combine to create something completely new in a burst of energy. Goodgame Studios brings together talented individuals from both the worlds of analytic science and artistic creativity, focusing the energy generated by these daily collaborations.
Career at Goodgame
Be part of our success story
Goodgame Studios is one of the fastest growing free-to-play, online games development companies. With a rich talent pool of 1200+ employees from over 60 nations, we are the largest German employer in the gaming software industry. We offer an environment conducive to creativity and innovation.

Amongst all the companies that I have worked for, Goodgame Studios truly stands out. We have a very diverse talent pool, which is the ideal set-up for success.
Dr. Christian Kaul / Head of Studio /   See all RPG Studio jobs

In our team we encourage creative thinking and embrace new challenges. We believe in taking risks as it helps us stay ahead of the game.
Berit Frehse / Junior Conversion Manager /   See all Marketing & Communications jobs

We are an international team catering to a global community. This makes my job very exciting because it involves a lot of intellectually stimulating challenges.
Konstantin Jakobi / Lead Backend Development /   See all Web Development jobs
Meet us
Get in contact with us at major events
Whether at PHP Conference in Munich, dmexco in Cologne, or Stellenwerk Messe just on our doorstep in Hamburg – drop by and talk to us at the industry's major trade shows. We look forward to seeing you.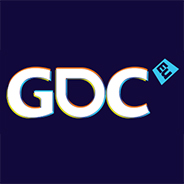 GDC Europe
Date
15.08.2016 - 16.08.2016
Details
The GDC Europe is the largest professionals-only game industry event in Europe. Find us at booth #127, get to know our colleagues in person, and participate in our raffle to win special prizes.

More information
Contact us via email:
HALL OF FAME
Goodgame Studios - A good place to work
Goodgame Studios has been honored by prestigious awards, not only for its products, but also as an employer. These commendations are given by independent third parties and we are proud to receive their positive reviews.
Ernst & Young Entrepreneur of the Year 2011

Red Herring Europe Top 100 Award 2012

Deloitte Technology Fast 50 2014

kununu
Open Company