DE
Hamburg,
Strategy title successful in the USA, first mobile screenshots revealed
The success story continues for Legends of Honor – the newest strategy title from Goodgame Studios, Germany's leading developer of gaming software. More than one million players have registered for the free-to-play browser game since its launch in January 2016, and the greatest success so far can be seen in the USA, where more than 20% of the game's players are located.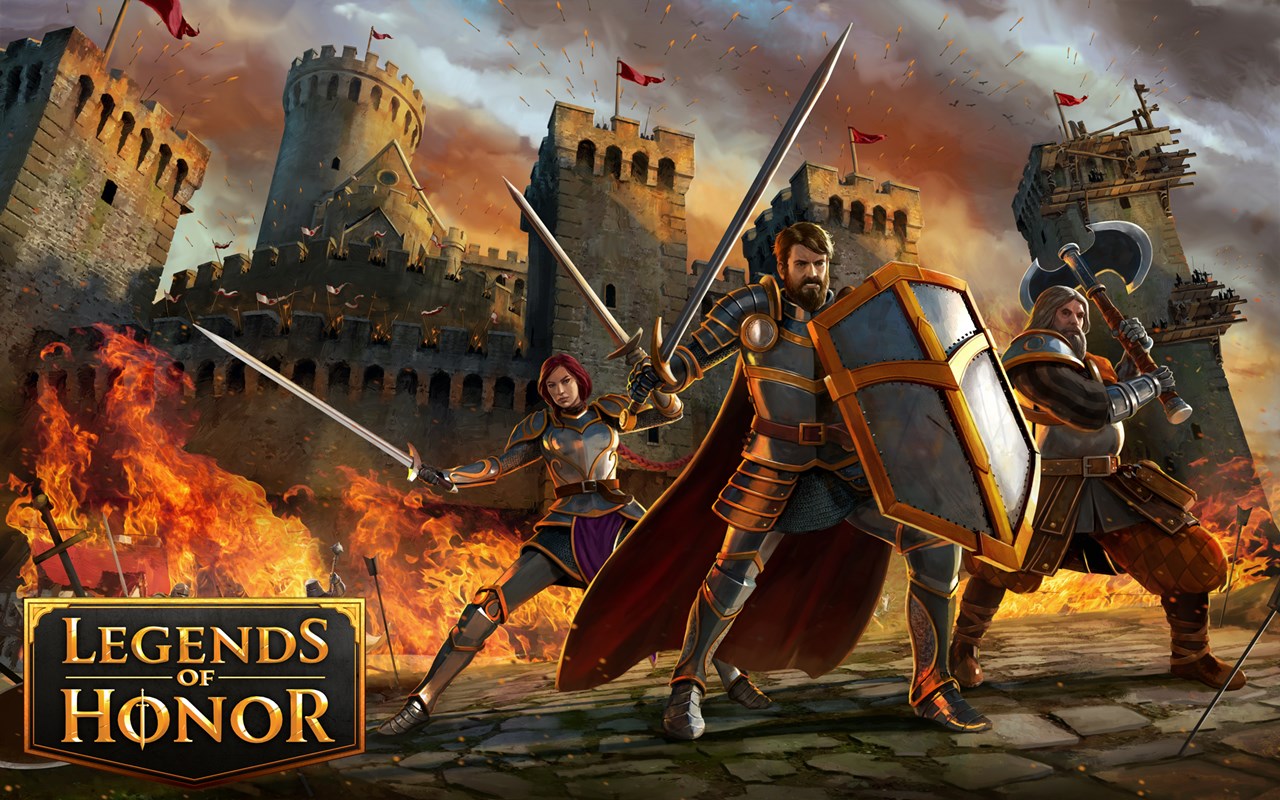 "Our aim for Legends of Honor was to create a unique gaming experience through a combination of real-time strategy and role-playing elements, and use those to conquer the US market in particular," comments Phillip Knust, Head of Strategy Games Studio. "We are incredibly proud of the outstanding success that the browser version has already demonstrated, and we are excited to continue the trend with the launch of the mobile version," says Knust.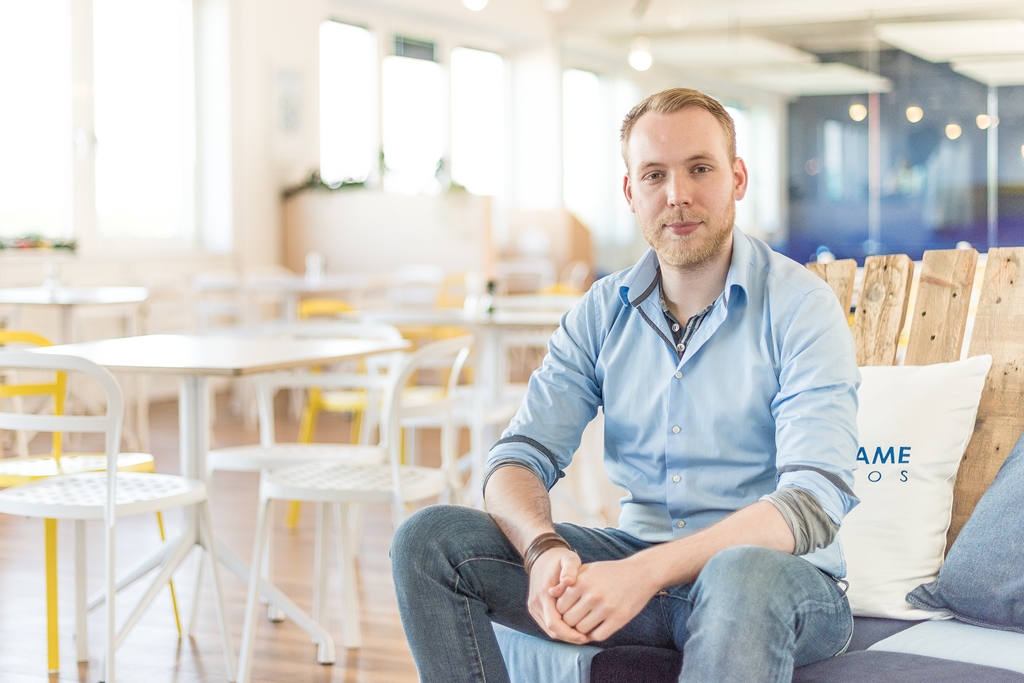 With the launch of Legends of Honor as an iOS and Android app, Goodgame Studios plans to conquer smartphones and tablets during the summer months. Development using the Unity engine is currently in its final stages. Unity will allow Legends of Honor to impress players with high-quality 3D graphics, especially when run on a high-performance device, and will guarantee a first-class gaming experience. The beta version of the app is currently being tested in selected markets.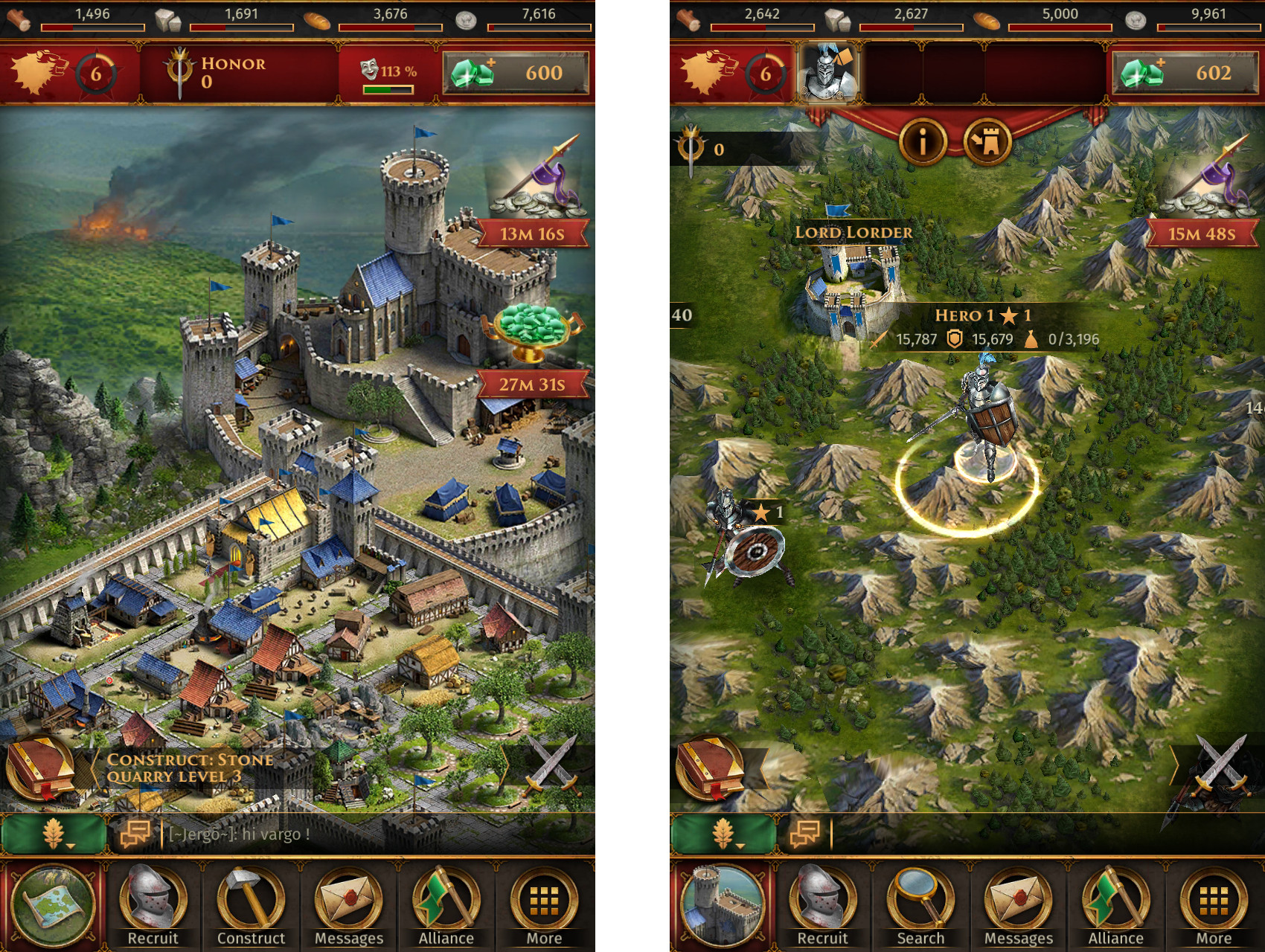 The game focuses on collecting honor and joining the conflict between three factions. Players must face their opponents on a giant interactive world map, which they can explore in real-time using their heroes. The fighting spirit is already well established, with more than 70 million battles fought on the world map since the browser version of the game was launched.
Under the umbrella of Goodgame Studios, the Strategy Games Studio, responsible for developing Legends of Honor, hopes to channel the success of the browser version into the mobile version. The team last entered app stores with the strategy hit Empire: Four Kingdoms, the most successful app from a German developer worldwide.
Read the complete press release: Download
Additional information and visual material: Download
Hamburg,
Strong and constant growth at a remarkable pace
Goodgame Studios, Germany's leading developer and provider of gaming software, has shot past the next million mark and now brings together more than 300 million registered users worldwide. The number of active and paying players has also increased.
In 2015, Goodgame Studios added approximately 50 million new players to its existing titles alone. That's almost 90 new players per minute, and with new titles set for release this year, it looks like this growth will continue to skyrocket!
Goodgame Studios games are played in every country around the globe, with the biggest markets according to registration numbers being Brazil, Germany, the United States, Poland, and Russia. Nonetheless, even nations like Vatican City and Nauru have Goodgame fans. Tremendous was particularly visible in notable countries like the United States, China, India, and Russia.
With over 80 million registrations, Goodgame Empire has the most players of all the games. The mobile version of the game, Empire: Four Kingdoms, has more than 60 million users, while Goodgame Big Farm stands its ground with over 40 million players.
"We're pleased that our existing titles stand out from the crowd with their especially long lifespans and continue to display such strong growth in new registrations. The expansion of our portfolio over the upcoming year will boost our user numbers even higher," said Dr. Christian Wawrzinek, COO and founder of Goodgame Studios.
Read the complete press release: Download
Hamburg,
The largest PvP event in the history of Goodgame Empire will see 5 million battles in one week – Winner gets a trip to Hamburg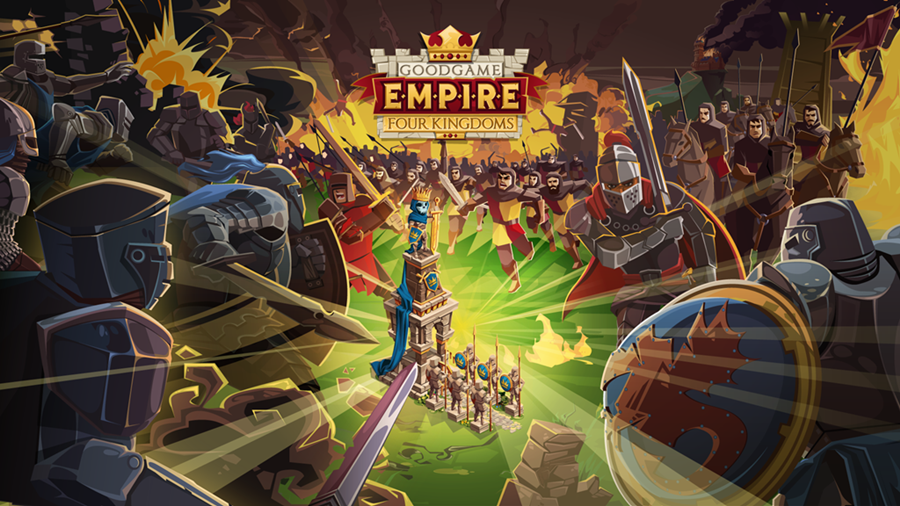 Goodgame Studios has announced the biggest multiplayer event in the history of Goodgame Empire and Empire: Four Kingdoms – the Battle of Empires will run simultaneously on all Empire and Empire: Four Kingdoms servers around the globe from March 24 – 31.
During the event, participating players will be awarded items and bonuses valued at an incredible 75 billion rubies, and the player who emerges victorious over all others will be treated to a special reward. He or she will be invited to Goodgame Studios in Hamburg to spend a day getting to know the team.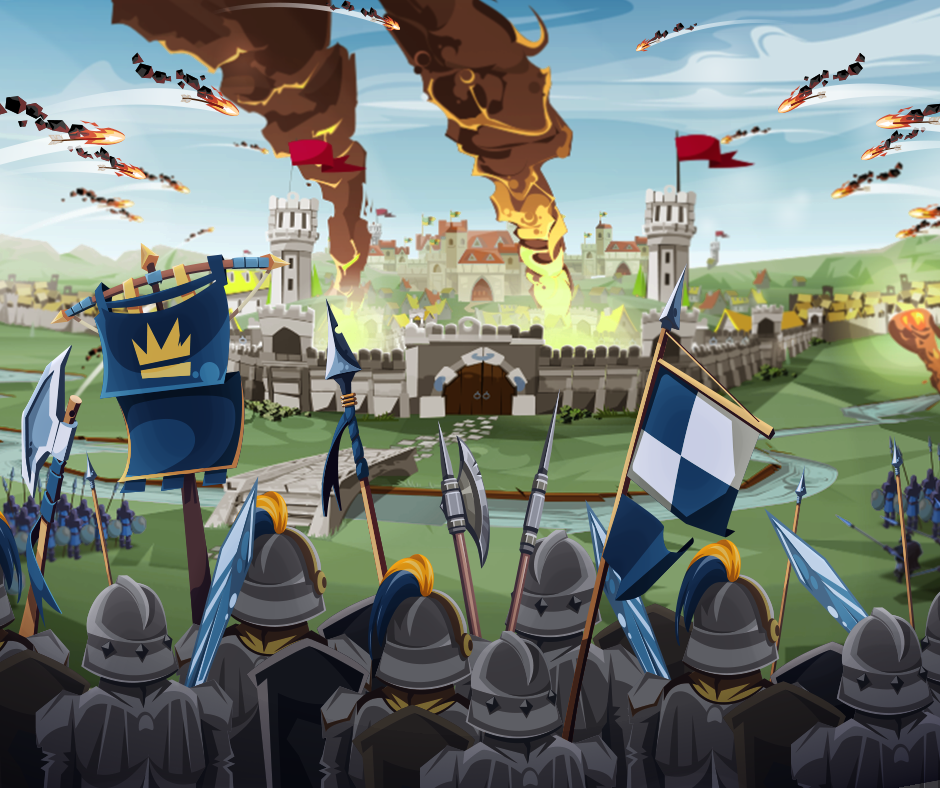 Players will compete to collect glory in battles and in doing so help their game world to achieve up to three victory levels: bronze, silver, or gold. Every glory point won in battle takes them one step closer to reaching the next level, so perseverance on the battlefield really pays off. During the event, the number of battles fought is expected to increase from 1.75 to 5 million within one week.
The rewards for players taking part include rare units and a multitude of premium items, as well as a unique decoration that will stand as a monument to their hard work in the Battle of Empires. This decoration boosts the production of resources and troops.
Read the complete press release: Download
Hamburg,
4th Floor studio will launch an online action RPG using Unreal Engine
Goodgame Studios' new initiative, the 4th Floor studio, is currently developing their first ever action-RPG title, using Unreal Engine 4. The gaming community will get their first opportunity to evaluate the game when it's revealed next month, so stay tuned!
The 4th Floor studio is home to more than 70 highly talented professionals from over 22 nations working on the first PC client title from Goodgame Studios, Germany's leading developer and publisher of gaming software. The team brings together an astounding pool of experience in developing AAA titles from their past roles at renowned game development studios, such as Blizzard Entertainment, Electronic Arts, Epic Games, and Riot Games, thus making the studio a powerhouse of gaming talent.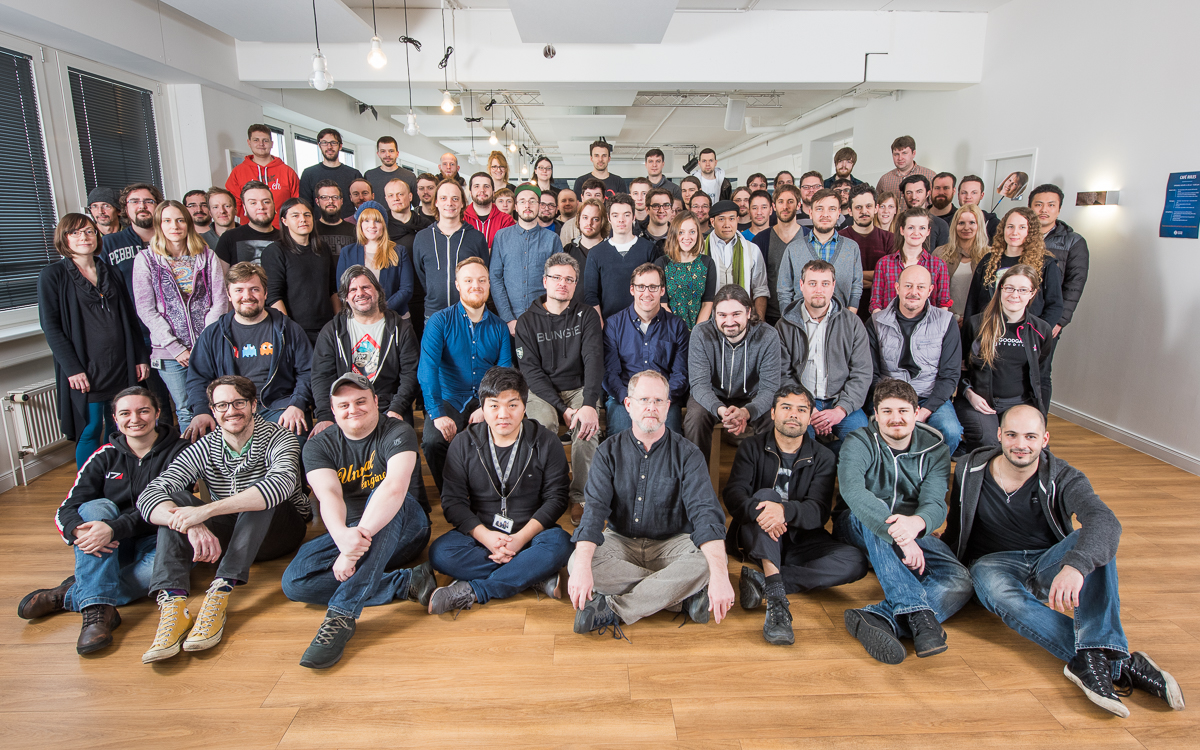 The 4th Floor studio is led by William Corey Barnard, an industry veteran with 20 years of experience in interactive entertainment. Barnard has held several leadership positions at a variety of AAA studios, including Warner Bros. and Electronic Arts, working on titles such as Lord of the Rings Online and Need for Speed: ProStreet.
Commenting on the studio unveiling, William Corey Barnard, Head of 4th Floor studio at Goodgame Studios, said, "The 4th Floor has a unique environment with widespread creative freedom. I empower my team to take calculated risks and push the boundaries of the action-RPG genre to create a unique gameplay experience for our community of players. Our first PC client game combines unique asymmetric, competitive, and cooperative gameplay in a way never seen before. We have made amazing progress due to the team's incredible dedication and passion."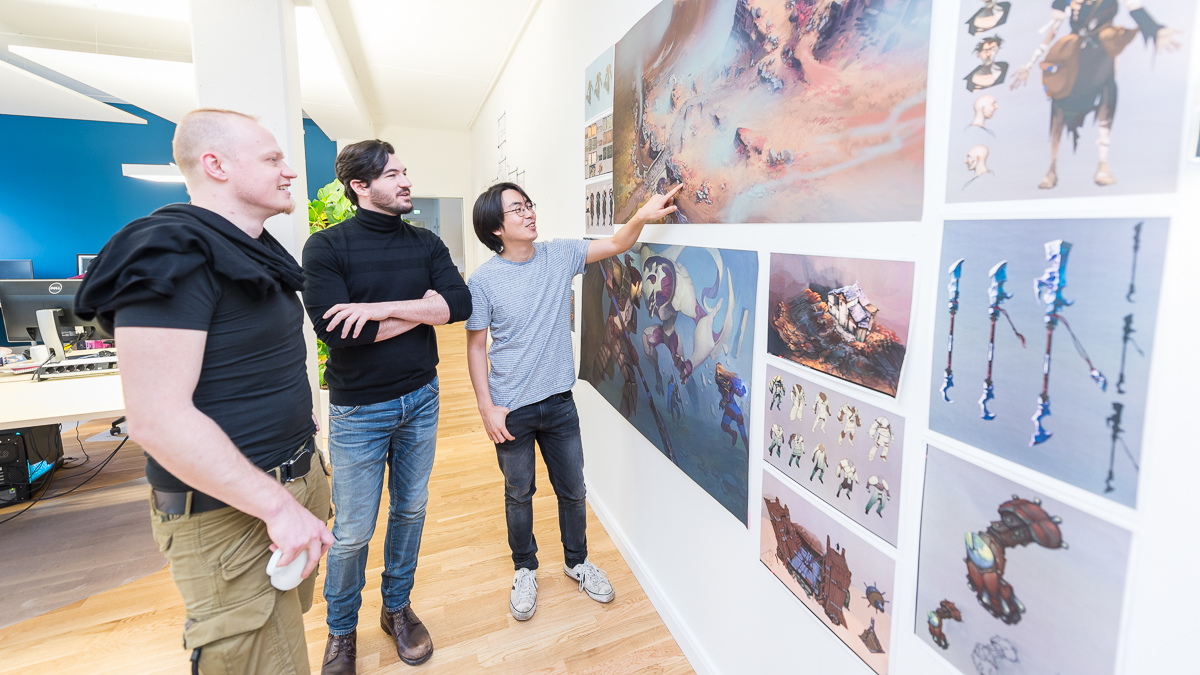 The 4th Floor also inaugurated its very own sound studio that will serve as the epicenter of all music and sound design. Equipped with cutting-edge technology, the sound studio allows for top quality music production, voiceovers, and audio post-production. The composition and creation of AAA quality sound design will be delivered by our distinguished sound design team, led by Charlie Atanasyan, who contributed to the audio production of Assassin's Creed Unity.
"We are excited to enter the core games market with 4th Floor studio. Entering this segment is vastly important in our pursuit of becoming one of the world's leading game developers. I have complete confidence in this team of experienced and highly talented professionals and their ability to launch an exciting new title for the gaming community," said Kai Wawrzinek, Chief Executive Officer at Goodgame Studios.
Read the complete press release: Download
Additional information and visual material: Download
Hamburg,
Goodgame Studios, Germany's leading game software developer and publisher, is pleased to announce that William Corey Barnard has been appointed as Head of Studio for the company's first core game venture.
Corey will be taking over this role from Michael Böni who will be leaving Goodgame Studios to pursue other opportunities in the industry. In his role Corey will be providing vision, strategy and leadership to this autonomous, dedicated core-gaming development team.
Corey joins GGS with over 20 years of experience in the digital entertainment industry. His prior roles include Development Director for Warner Bros. and Electronic Arts, where he was instrumental in the development and launch of AAA titles such as Lord of the Rings Online, Infinite Crisis, Dungeons & Dragons Online and Need for Speed: ProStreet.
"With Corey coming aboard, this is the start of an exciting time for Goodgame Studios," commented Dr. Kai Wawrzinek, CEO Goodgame Studios. "His guidance of our studio is a key part of our current strategy that is geared towards establishing Goodgame as a leading gaming company. I am confident that with Corey as Head of Studio, our first PC client title is destined for success."
Corey also embodies the innovative spirit of Goodgame Studios that draws inspiration and experience from diverse industries outside of gaming. His illustrious career before venturing into the gaming industry included stints in the animation industry working on well known projects like Spiderman and Hot Wheels.
Corey is no stranger to leading game development teams, having already successfully pioneered the role of Senior Hansoft Coach for Customer Success in the United States, where he was evangelizing advanced agile project management software which is now at the heart of his studio.
Speaking about his new role, Corey said "This is a unique opportunity to use Goodgame's world-class technologies and skilled developers to make a truly outstanding product for the core-gamer market. The team is fantastic, and we are already starting to see some very exciting new developments. Stay tuned for more exciting news from us!"
Read the complete press release: Download
Hamburg,
Factions and Alliances strive for dominion in new strategy game
Legends of Honor, the newest browser game from Goodgame Studios, Germany's leading developer of gaming software, has already reached 500,000 registered players this week – just one month after the global launch. Additionally, the German-based developer has also released further information about the kingdoms and factions within the game. A new video shows the factions, alliance system, and all the kingdoms that can be unlocked in the strategy game.
The game has been launched in a total of 20 languages since roll-out began on January 7. "Legends of Honor has exceeded all our expectations," says Phillip Knust, Head of the Strategy Games Studio (responsible for Goodgame Empire). "Half a million players after only four weeks is an impressive start for Legends as a new strategy brand. We are particularly excited by how active the players have been on the servers." But according to Knust, that's just the beginning. "With the launch of the mobile version, which is currently in the advanced stages of development, we are expecting an extremely successful year for Legends of Honor". The iOS and Android versions will be launched in the coming months.
The newly released video offers information on the three Houses, or factions, that the players can join. The noble followers of the Order of the Goldenclaw, led by Leos Goldmane, fight under the banner of the red lion for the pride of their alliance. Azar Fireheart and the Knights of Ash and Shadow blanket the land with fire and rage beneath the symbol of the dragon. And finally, the Warriors of the Wild Lands and their leader, Torben the Unbreakable go into battle in the name of the bear, confident in their claim to power over weaker clans.
Which alliances are available to the players is influenced by which faction they choose. It is possible to change sides at any time, though this comes at the cost of all the Honor that the player has collected up until that point – the most valuable resource within the game. During the game, the most powerful alliances compete across the three Kingdoms: the High Kingdom, the Ice Storm Mountains, and the Dark Marshes. These lands are full of unique resources, lying in wait for a powerful ruler to take charge.
Read the complete press release: Download