5 Questions for: Christoph, Game Designer
Our colleague Christoph is one of many creative brains tinkering with new games in our development studios at the moment. He played a key role in designing our new game, Legends of Honor. We're curious to learn more about his job and who he is as a person, so we asked him a few questions.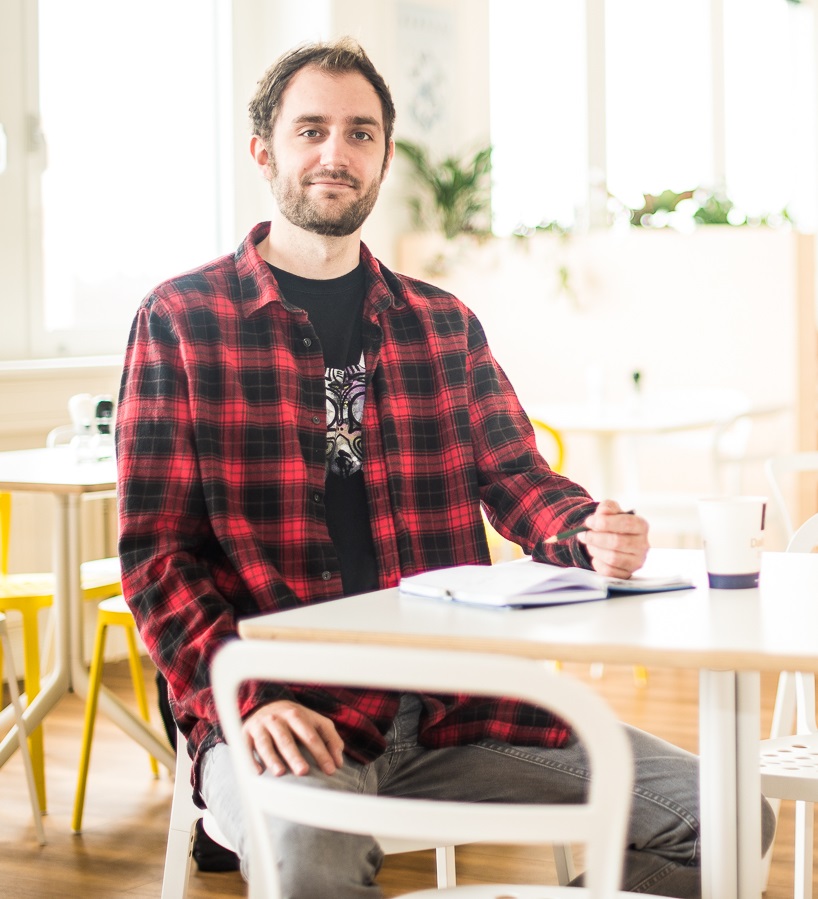 What do you do in your job as a game designer?
I'm responsible for browser and mobile versions of Legends of Honor, and I design features for the game. A feature is a game element, such as the interactive world map or the honor system. When we start to develop a new feature, it's all very theoretical. The first thing we do is define what experience the player should have, i.e. what emotions the player should feel while playing the game. Fundamentally, Legends of Honor players should feel powerful – because ultimately they are the castle lords of an empire. We also want to give the players the sense that they have full control of their heroes. This is especially important to us because one of the game's unique features is all the heroes that the player commands. Commanding the heroes should be as intuitive as possible so that the player can easily use them to explore the world map. That's therefore our main goal.
In the next step, we design the different rules and possibilities for interaction. During this process, we collaborate closely with other departments, such as the user experience designers. How exactly we develop the designs depends a lot on the feature in question. Sometimes pen and paper is enough, but at other times, an interactive prototype makes more sense. We can still be extremely flexible during this phase, so we're always trying out new things and making lots of improvements. We gradually feel our way forward and delve into more detail. In the case of the world map, any potential issues and rules must be defined: how will the heroes' path be calculated? What happens if a marauder or a player's castle suddenly appears in the hero's way when they are already on the move? Will the hero be redirected, or is that not technically possible? We also need to clarify how much technical work is required to implement the designs and whether a simpler solution might exist. Another example from the Legends of Honor hero system is the hero panel, which we introduced so that players can easily direct their heroes and make sensible decisions with them. In the hero panel, players can see at a glance all of their heroes and what they are currently doing. Players can also easily switch from one hero to the next to read important values like loot capacity without having to open a separate dialog.
What makes working at Goodgame Studios special?
I really enjoy working together with my colleagues. Most of the people here are extremely passionate about video games. Furthermore, lots of our colleagues come from other countries and bring new approaches and different cultural perspectives. This is very exciting because you can learn a lot of new things – not only about your field, but also about yourself. Goodgame also offers very good opportunities to spend time with your colleagues outside of work. For example, I like to meet up with my colleagues in the café after work for a Smash Bros. party or an evening beer, or I work out a bit in the company gym.
What did you do before Goodgame Studios?
After finishing high school, I completed a traineeship as an administrative officer. This was too boring for me, however, and since I had already spent a lot of my free time working with videogame editors, I decided to study game design. Then I worked for a small gaming company for two years, and I've been at Goodgame Studios since the start of 2014.
Which project holds a special place in your heart?
One highlight from the last few months is the interactive world map in Legends of Honor. We had never done anything like this before, and it was very exciting to enter into such a complex feature and work out the best way to execute it with the developers. We envisioned a map that players could explore fully and freely, and where moving your heroes around was simple and intuitive. As we had expected, we had a few challenges to overcome while bringing this idea to fruition. Players have sent us so many exciting ideas for the world map since Legends of Honor launched that we're convinced that we developed an interesting and long-lasting feature.
What do you do in your free time?
I really like to play video games, of course, and I also do a lot with game design in my free time, as well. I'm working on a few indie projects with some friends so I can improve my scripting abilities. I'm happy that I have the freedom to continue to develop myself as a Goodgamer. In addition, I also like to play a bit of guitar in my free time.