Hamburg,
Just in time for its sixth anniversary, 'Goodgame Empire' has given its developer, Hamburg-based Goodgame Studios, a truly special gift. The highly popular medieval strategy game hit $800 million in lifetime revenues, becoming Germany's most successful game of all time and one of the top games worldwide.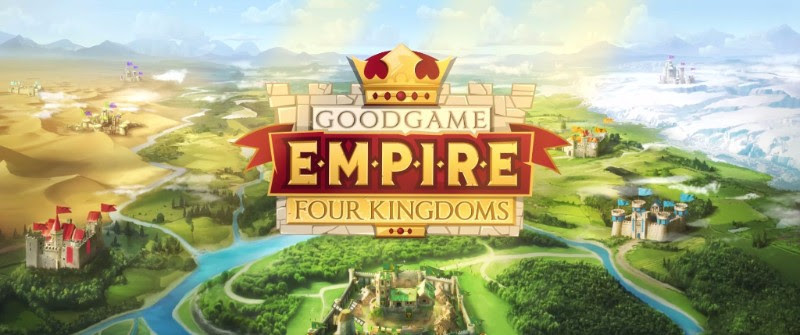 More than 250 content updates within six years
"We are extremely proud and we thank all the players who have helped make it happen. The financial success has given us the freedom to expand 'Goodgame Empire' into one of the most complex strategy games ever," says Nina Mueller, who runs the studio responsible for the game's ongoing support and development. "We are especially proud of all the players who have been with us for many years. With over 250 content updates since the game launched in 2011, we have obviously kept the fun factor high."
Nevertheless, there are still many ideas in the pipeline. "Yes, we have lots of interesting stuff in the backlog to look forward to. At the same time, we want to take requests from the community into account even more," promises Mueller. "Our long-term goal is for Goodgame Empire to be running successfully ten years from now."
Transition to HTML5
One requirement for reaching that goal is to successfully transition from the soon discontinued Flash technology to the new web standard, HTML5. "It's a mammoth task, we are talking about one million lines of code that have to be transferred," explains Benjamine Constantine, who is responsible for this strategic project for Goodgame Studios. "Nevertheless, we are aiming for a seamless transition for our players, meaning the complete feature set as well as regular content updates." The project is well underway and the switch is planned for no later than mid 2018.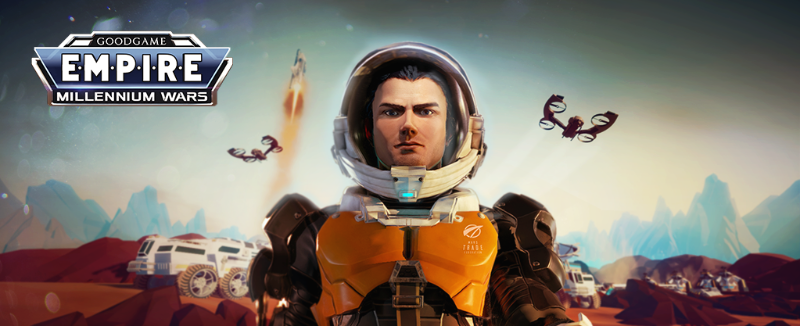 Expanding the Empire
2018 promises to be an exciting year for Goodgame Studios and the Empire brand anyway. Besides continuing development of Goodgame Empire itself, from early 2018, the Empire franchise will be expanded with the addition of the new game, 'Empire: Millennium Wars', where players can compete to dominate the mining industry on Mars. Unique support from Google will start this Thursday. Despite not being released yet, 'Empire: Millennium Wars' will be featured prominently in the Google Play Store for pre-registration.
Hamburg,
Goodgame Studios, a leading developer and publisher of gaming software, announced today a return to consistent profitability following a recent strategic restructuring of its operations. In addition, the Company announced that two new mobile titles are in development, expected to launch in early 2018.
Company Expects Long-Term Financial Stability After Difficult but Necessary Reorganization
Since the beginning of the year, founders of Goodgame, Kai and Christian Wawrzinek returned to their executive positions of CEO and CSO respectively, and reflect on the recent changes at the studio. "The restructuring was definitely one of the toughest periods of the company's history," said Christian Wawrzinek, CSO of Goodgame Studios. "Nearly everybody in the company had to say goodbye to talented colleagues who will be missed and to whom we thank for their dedication and service. As painful as it's been to undergo this process, there is no doubt that we were doing what we believe necessary to ensure long-term growth and financial stability."
Commenting further, Christian Wawrzinek reflects on how gratifying it is to see Goodgame Studios return to constant profitability. "Before the reorganization, we focused our efforts heavily on creating new games in new genres while neglecting the needs of our loyal audience who are playing our current titles. Following the strategic realignment, two of our blockbusters 'Goodgame Empire' and 'Big Farm' have our full attention and have also been switched to a more user-centered development approach since the beginning of the year."
 Positive operating result expected for 2017, potential increase in 2018
"Goodgame Empire is six years old now, and we're proud that the title is still the most successful game franchise ever produced in Germany," emphasizes Kai Wawrzinek CEO of Goodgame Studios. Commenting further, Kai notes that the four-year-old Big Farm brand still delights millions of players worldwide every month. "We have the responsibility to continue the success of these blockbusters, for our players, for our employees and for the whole company. Based on solid revenue, Goodgame wants to build new, sustainable growth."
Goodgame Studios is expecting a positive operating result for the 2017 financial year, and due to upcoming releases the upward trend might even accelerate in 2018.
Two new games for mobile devices are planned to be released in the first quarter of 2018, and gamers who are fans of web based titles can also expect some exciting news from Goodgame Studios to be announced in due course.
Hamburg,
Goodgame Studios, one of the leading developers of gaming software in Germany, has embellished and expanded its successful simulation game Big Farm. With the new updates for the cooperative village and the expansion of fishing opportunities, Big Farm offers players a completely new area and gives them the opportunity for greater cooperation, thereby satisfying  players' wishes.
Big Farm has  once again introduced a seasonal favorite, the popular Easter egg search event. This year, however, the event has expanded and Easter eggs can now be found hiding all over the Big Farm world.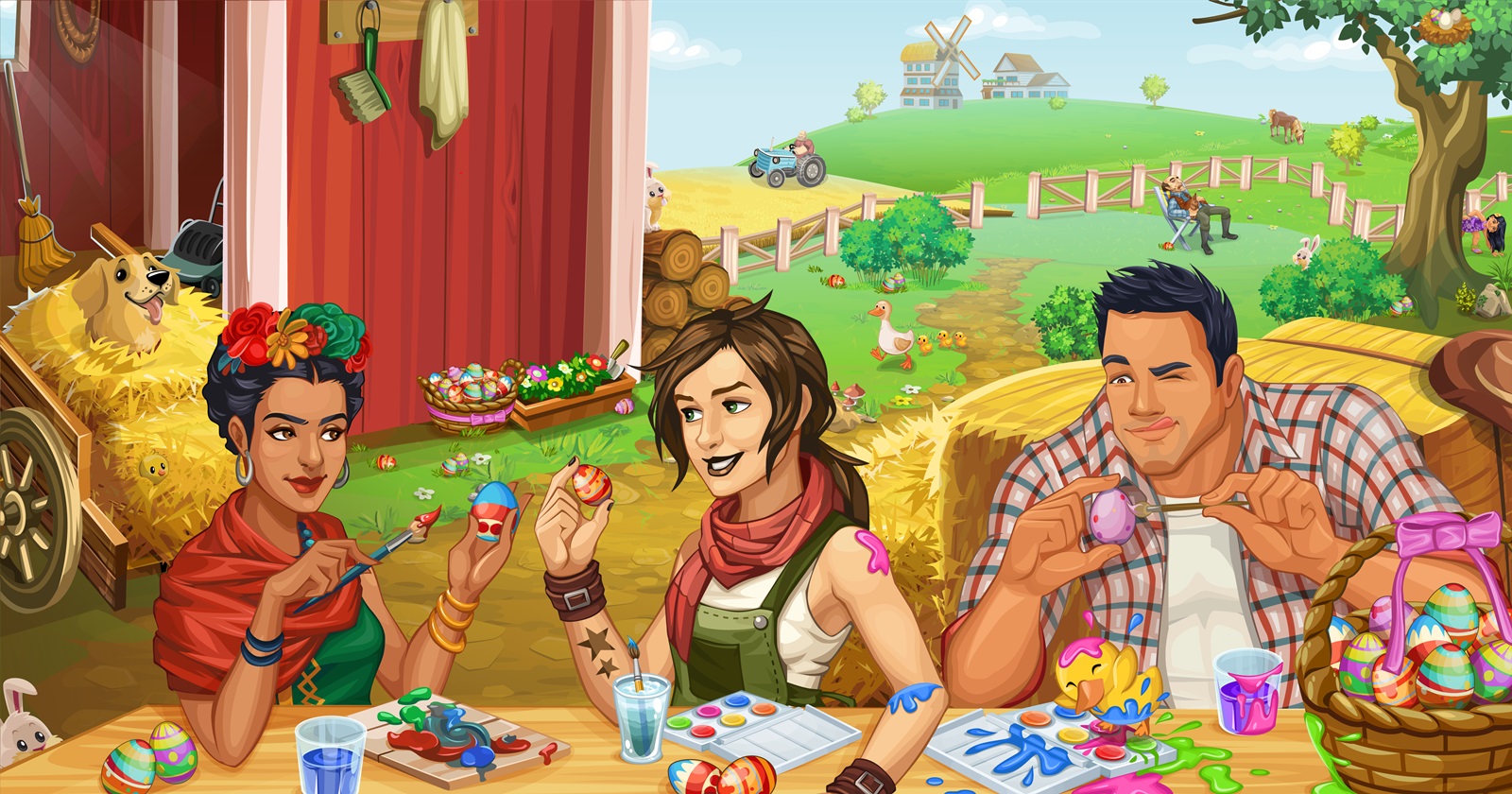 Goodgame Big Farm is currently updating its Cooperative Village. The feature was initially introduced last year and the first playable elements will be released with the upcoming update. At the request of the players, it is now possible for them to work together even more closely. Thus they now have the chance to construct a village together and to donate their own plants and resources to their cooperative. The new update also adds further aspects. There will be opportunities to manufacture building materials in order to build and expand the cooperative village, as well a horse meadow, a village league where they can compete in tasks as a team against other cooperatives, and even a new character. The latter is the adventurer Yarnacle, the twin brother of the well-established character Captain Barnacle. He tells the players many stories about his love, Matilda MacMuffin, and about his exciting voyages to the mysterious volcano island. At the same time, Yarnacle will offer the player great opportunities when they help him with his tasks. But that's not all; additional features will be added in the coming months, and players can look forward to a new permanent farm, which is planned for the end of summer.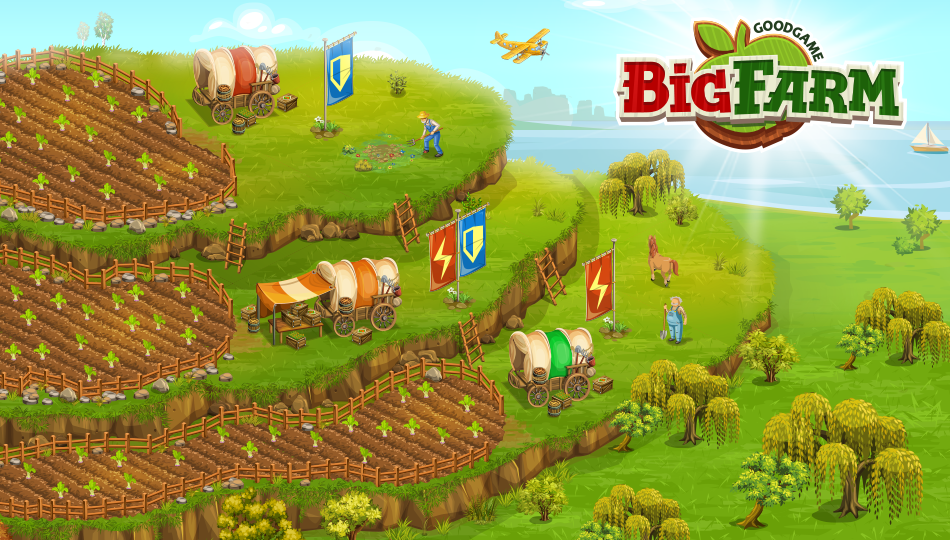 Last year, the integration of fishing gave players a whole new environment and the chance to not only work hard harvesting their farms, but also to take to the water and fish. At the end of the month, this area will be enlarged and extend to the open sea. The player will see several areas they can send their boats to. In the background, they will also see the mysterious volcanic island that they've heard so much about in Yarnacle's tales. Players have the chance to own their very own fleet of vessels, which they can send out fishing. These boats can be upgraded in order to increase performance, and by hiring a crew and having several people on the boat, players will have a better chance of catching newly introduced fish and seafood.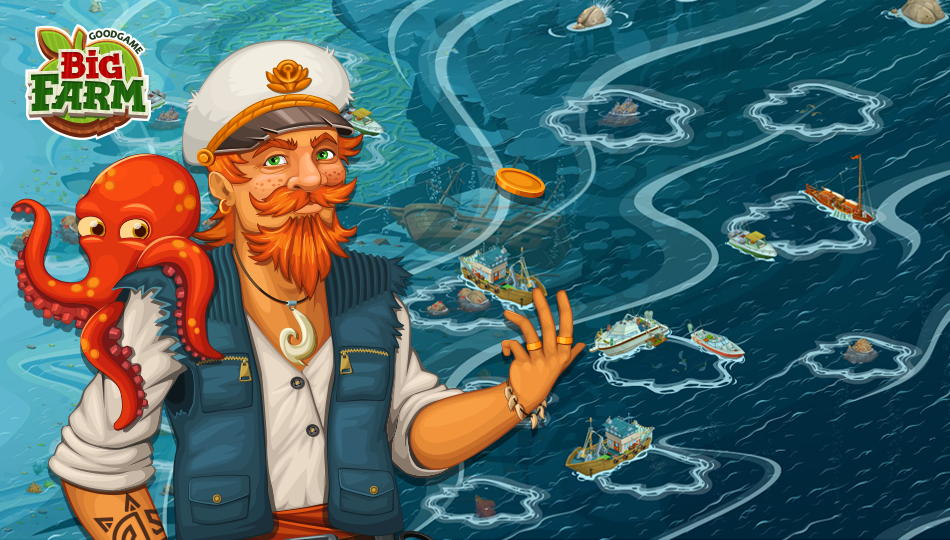 Big Farm is evolving steadily and is more than just a typical farm game. It offers players several different areas to explore and has a variety that satisfies all preferences. We can continue to look forward to new updates and expansions to Goodgame Big Farm in the future.
Hamburg,
Further development of successful titles such as "Goodgame Empire" and "Big Farm"
Live game players can look forward to many new updates
Adaption of Goodgame Studios' capacities and structure to the volatile market environment
Million-euro investments in HTML5 strategy
Goodgame Studios, a leading developer and provider of free-to-play games, speeds up focusing on its core business as started last summer. The company has decided to focus its efforts on its most successful games worldwide, this includes the titles "Goodgame Empire" and "Big Farm" in particular. In doing this, the company ensures serving its very large, loyal, and global Goodgame player community and to further develop its high-quality live games. Along with this strategic realignment, the management team will also be restructured. The two company founders Kai and Christian Wawrzinek will return to the top of the company. As CEO and CSO they will be in charge of the operative business.
Increasing competition in volatile market environment
The market for free-to-play games is under high and constantly increasing competitive pressure. It has also proven difficult for other market players across the industry in Germany. The industry is fighting for market shares with rapidly increasing marketing budgets, the success of new games is increasingly difficult to predict. At the same time, new developments could not achieve the desired successes yet.
Adaption of capacities and corporate structure
Facing these challenges, the management team and founders have initiated an adaption of the company's capacities and structure. Along with this, Goodgame Studios will downsize its management team and cut about 200 jobs in all corporate departments. The employees were informed of this.
Among others, present CEO, Maximilian Schneider, will leave Goodgame Studios by the end of February by mutual agreement. He remains very closely affiliated with both the founders and the company.
"The decision we took last summer, to concentrate more on our core brands – "Goodgame Empire / Empire: Four Kingdoms" and "Big Farm" – and to place our customers at the heart of our activities, is still the right thing to do. Moreover, we will invest some million euros in our HTML5 strategy and see further chances for growth there. With shorter decision-making processes, our new, clear focus and investments in the HTML5 strategy, the foundation for the long term company success of Goodgame Studios is laid", says Kai Wawrzinek, the company's founder and CEO.
Social plan for affected employees
Together with the in-house codetermination council Goodgame Employee Committee (GEC) company management has developed a social plan. It includes a social package which goes beyond gaming industry standards. Employees can choose between a compensation model, which is varied according to duration of employment at the company, or a supplementary payment to their unemployment benefits. Redundancies follow all criteria of socially responsible selection.
Hamburg,
Empire: Four Kingdoms, the most successful gaming app from a German developer, allows players to experience a golden age around Black Friday. From November 25 onwards, the "Hands of Midas" event will allow players to collect points in small battles and trade them for golden rewards. And none other than clumsy King Midas himself is responsible for all the excitement!
Order out of chaos – the story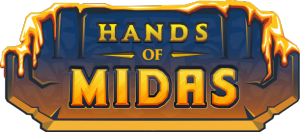 At the end of the year, the rulers of the four kingdoms wanted to impress the emperor with a mighty feast. Noblemen from every corner of the known world attended, even the legendary King Midas. The latter behaved rather awkwardly, though, thus turning the interior and guests alike into solid gold. The silver lining to this golden faux pas: Midas felt guilty and decided to host the grandest and most pompous tournament the four kingdoms had ever seen.
Earn your weight in gold – the rewards
Unbelievably precious, gold-coated rewards from the treasure chambers of the king himself await every lord who proves himself during the month of tournaments and adventures. The more points they earn during the Hands of Midas event, the more valuable the rewards they'll receive, with possibilities such as decorations, troops, and equipment for their commanders. Befitting the spirit of Black Friday on November 25, in-game offers will be presented to the willing alongside Midas' phenomenal tournament. All the more reason for all our lords to get their troops in line and lead them to victory!
Hamburg,
Due to the company's rapid growth and transition into Germany's leading game developer in recent years, Goodgame Studios' founders, Kai and Christian Wawrzinek, have increasingly had to deal with organizational matters, resulting in less availability to directly influence the core business of game production. In the future, the founders will focus solely on the development of strategy games for browsers and mobile devices.
Together with Dominik Willers, former CIO, they will form the "Goodgame Brain Trust". This think tank joins the studios in developing new, innovative game concepts and counsels the studios concerning implementation. Thus, Goodgame Studio's founders return to their original role as creative advisors. Their know-how and passion for gaming enabled the brothers to celebrate success with gaming hits like Goodgame Empire, Goodgame Big Farm, and Empire: Four Kingdoms, the latter having remained the world's most successful app from a German developer since 2013.
With this decision, Goodgame Studios follows a model which is well-established in the creative industry. For example, Pixar Animation Studios (Toy Story, Finding Nemo) established a small group of creative heads, who focus solely on developing new movies.
"My brother, Dominik Willers and I are very happy to again work with the products themselves in our new roles. We'll use all our energy to add to the game development process, so we can follow up the success of our previous hits as fast as possible. We are convinced that we can push Goodgame Studios at the best possible rate in this solely product-focused role," says Christian Wawrzinek, founder of Goodgame Studios.
A newly established management team will handle the daily operational tasks. All members of the new management board have known the company very well for a long time. Maximilian Schneider will be the new Chief Executive Officer. He has been a member of the management team and Chief Strategy Officer for Goodgame Studios since August 2014. Before joining Goodgame Studios, he was a banking and finance lawyer in a leading international law firm in Frankfurt am Main. A four-man team will be joining Maximilian Schneider on the management board: Fabian Ritter, founder, as CFO, Sebastian Frank as COO, Thomas Zimmermann as CMO and David Lee Ellis as CPO.
"We are convinced that Max Schneider is the right person to handle all operative tasks at Goodgame Studios in the future. During the current phase, it has been extremely important to us to give the responsibility to a manager who knows our company inside out and can begin tackling our current challenges without needing any induction," says Kai Wawrzinek, founder of Goodgame Studios.
The changes take immediate effect and come promptly after the recently announced reorganization of the company in order to accelerate the speed at which the company can return to focusing on its core competencies.