DE
Hamburg,
Goodgame Studios, a leading developer and provider of free-to-play games will focus more on its very profitable core business, strategy games on mobile and browser based platforms. The restructuring effort will lead to discontinuing the production of casual and PC client games. Additionally all central functions which are not part of the gaming development departments will be reorganized. In a joint decision with the employee representatives, the plan entails to reduce the workforce by the end of September 2016.
Strategy games and performance marketing
The main objective of the restructuring is to reinstall a clear focus on the core competencies of Goodgame Studios, in particular through the development of strategy games for browsers and mobile devices. Moreover, the company will further leverage its strong expertise in performance marketing. With the new structure, Goodgame Studios is in a good position to swiftly achieve further successful results. Goodgame Studios is ready to launch new promising games at the end of 2016 and beginning of 2017.
Since Goodgame Studios was founded in 2009, it became Germany's largest computer games developer with regards to the number of employees and revenues. In the past years, the organization invested heavily in new genres and platforms. However, so far none of the new releases has been as successful as earlier top games.
Restructuring with highest priority on social considerations
In a joint effort with the employee representatives of the Goodgame Employee Committee, the company's management has developed a comprehensive social compensation plan. The scope of measures includes a voluntary redundancy program which exceeds normal market levels, non-renewal of temporary contracts and, if necessary, compulsory redundancies for operational reasons in combination with high severance packages. All employees affected by a termination for operational reasons will also be offered to change to an employment transitional company, which will receive additional funds from Goodgame Studios. In addition, Goodgame Studios will create a fund to reimburse the relocation costs for expat employees. The number of employees to be dismissed for operational reasons will depend on the acceptance rate of the voluntary redundancy scheme. The downsizing will be by a lower three-digit number.
"The success of Goodgame Studios in the recent past was only possible with our outstanding employees who deserve our sincerest gratitude. All the more we deeply regret to be forced to implement these profound changes. They are unavoidable to secure the successful future of Goodgame Studios and sustained job security of the remaining employees. By focusing our strengths on our profitable core business, we will be even better positioned in the future. Now, more than ever, we are committed to our overall goal to develop games which will fascinate our users all over the world for years to come", says Christian Wawrzinek, founder and COO of Goodgame Studios.
"We had intensive talks about the restructuring plans with the management team, in order to enforce and safeguard the interests of our co-workers. Our overarching goal for the social plan was to include an optimal balance between high levels of freedom in choosing individual solutions and to ensure good financial security for all affected. After constructive, but tough negotiations, the agreed package now balances these aspects and does justice to our diverse workforce's needs. We hope this will help pave the way to new opportunities beyond Goodgame Studios for all affected colleagues", says Alexander Brüne, spokesperson of the Goodgame Studios Employee Committee (GEC).
Hamburg,
Fiery challenges for alliances in Goodgame Studios' strategy title
Dauntless heroes are needed more than ever before in Legends of Honor, where giant dragons now crawl over the world map. Lavish rewards await the bravest dragon slayers – but to succeed, players need to fight side by side with their alliance to kill these fire-breathing beasts.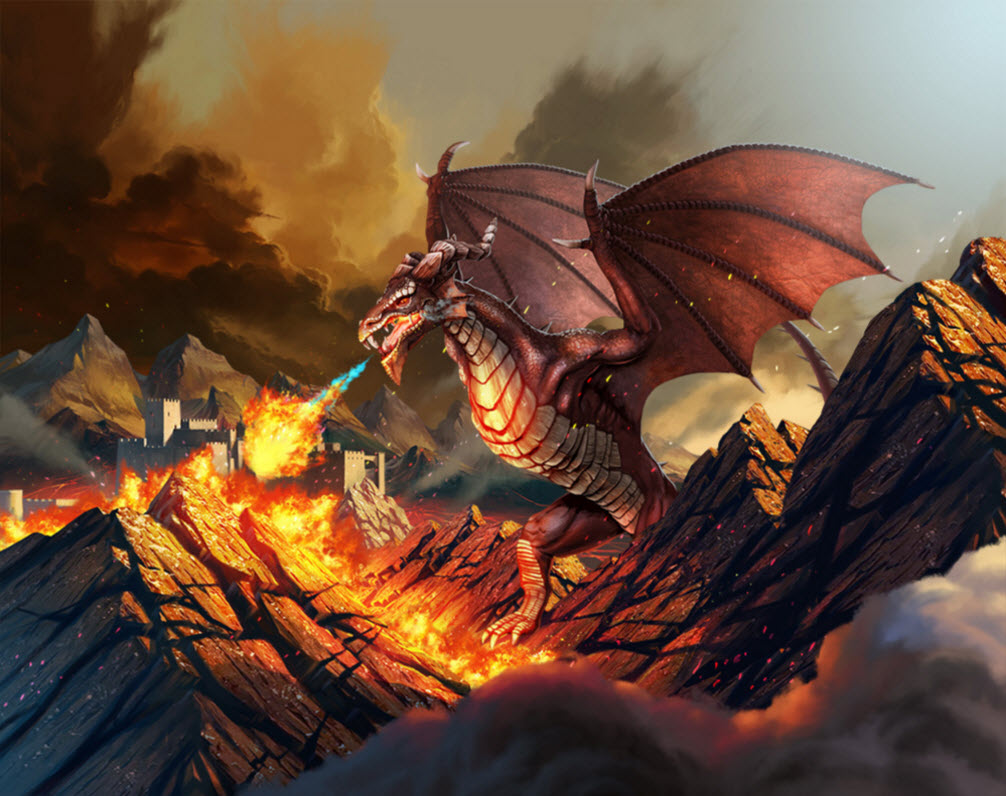 The monster hunter, Gisela Stormvale, has set up camp near the player's castle in order to announce the dragons' arrival. The event runs until Wednesday and then from Saturday to Monday. These vicious creatures spawn at various locations on the world map and have different appearances and levels, comparable to the marauders. Players collect fear by battling dragons, which is then added to an additional event score that unlocks special rewards.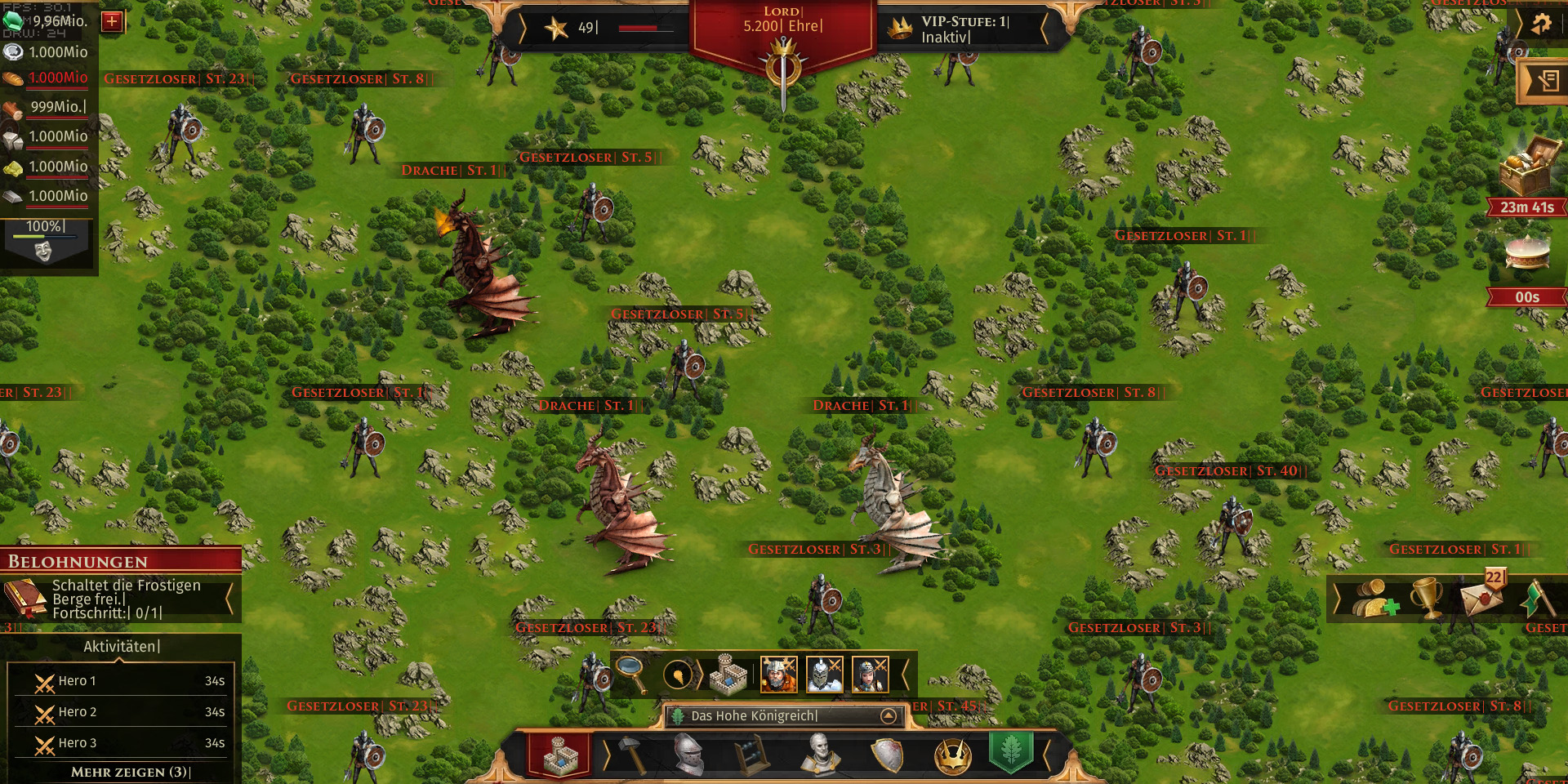 Dragons can only be attacked by using alliance battles – each encounter will weaken the dragon's body parts. Joined forces are required to force the monster to its knees – and everyone will surely benefit from the precious loot.
Hamburg,
Exciting tasks and valuable rewards for the players of Goodgame Studios' successful titles
Goodgame Studios, Germany's leading developer of gaming software, is welcoming the hot weather with a variety of events in its successful browser titles. For farm enthusiasts and noble castle lords alike fun will be guaranteed during these exciting events. While players of Goodgame Big Farm will be enjoying exciting activities during this summer's weekends, fans of Goodgame Empire will be challenged in Kala's contest – for sure there will be plenty of rewards!
Summer festival in Goodgame Big Farm
July 1 marks the first day of summer for Goodgame Big Farm! Players can look forward to a variety of weekend activities and bonuses that will change every week until October.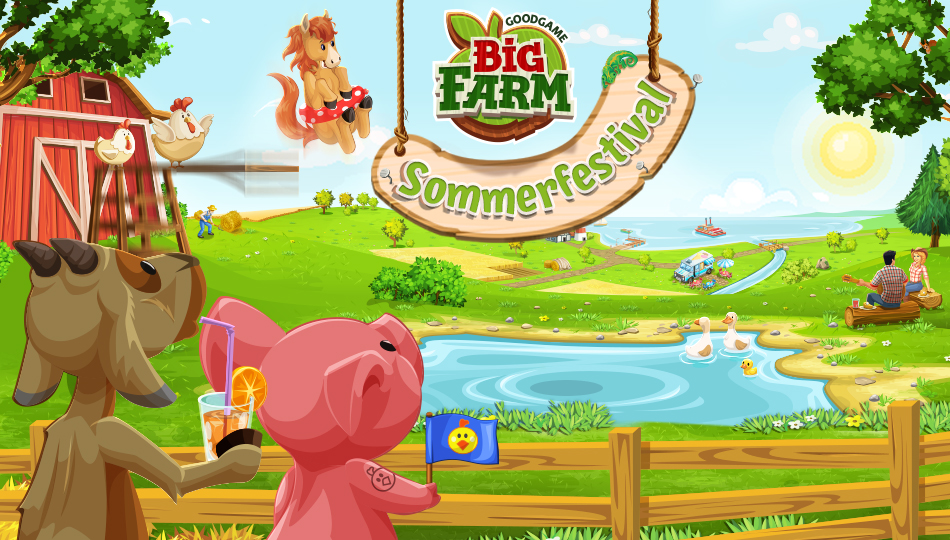 It pays to stock your barns for the new farm visitors – when players spot them on their farm, they can get really great prices for their products. And since riding under the sun feels so nice, players can occasionally benefit from a horse trainer who will reduce the horseshoe costs and training times of horses. For those who need a break from the hot temperatures, paying a visit to the ice cream truck isn't only a delicious way to cool down but also great for boosting happiness to the farm – all players have to do is donate a bit of milk and fruit! And if all that isn't enough, majestic fireworks above the main house let them collect even more dropped items on their farm.
A special edition of the Racing Farmer will keep the players informed on the current events every weekend. On the opening weekend, the farm will welcome the horse trainer and ice cream truck.
Kala's contest in Goodgame Empire
Starting July 6, Goodgame Empire is all about collecting points, points, and more points! Castle lords can look forward to this exciting, month-long summer event with an Indian flair: Sultan Darsil himself will set up camp in front of the castle and herald in Kala's contest. During this event, players can complete tasks to collect points. This gives them the chance to acquire valuable rewards such as equipment items, troops, tools, heroes, and decorative items, such as Kala's pond.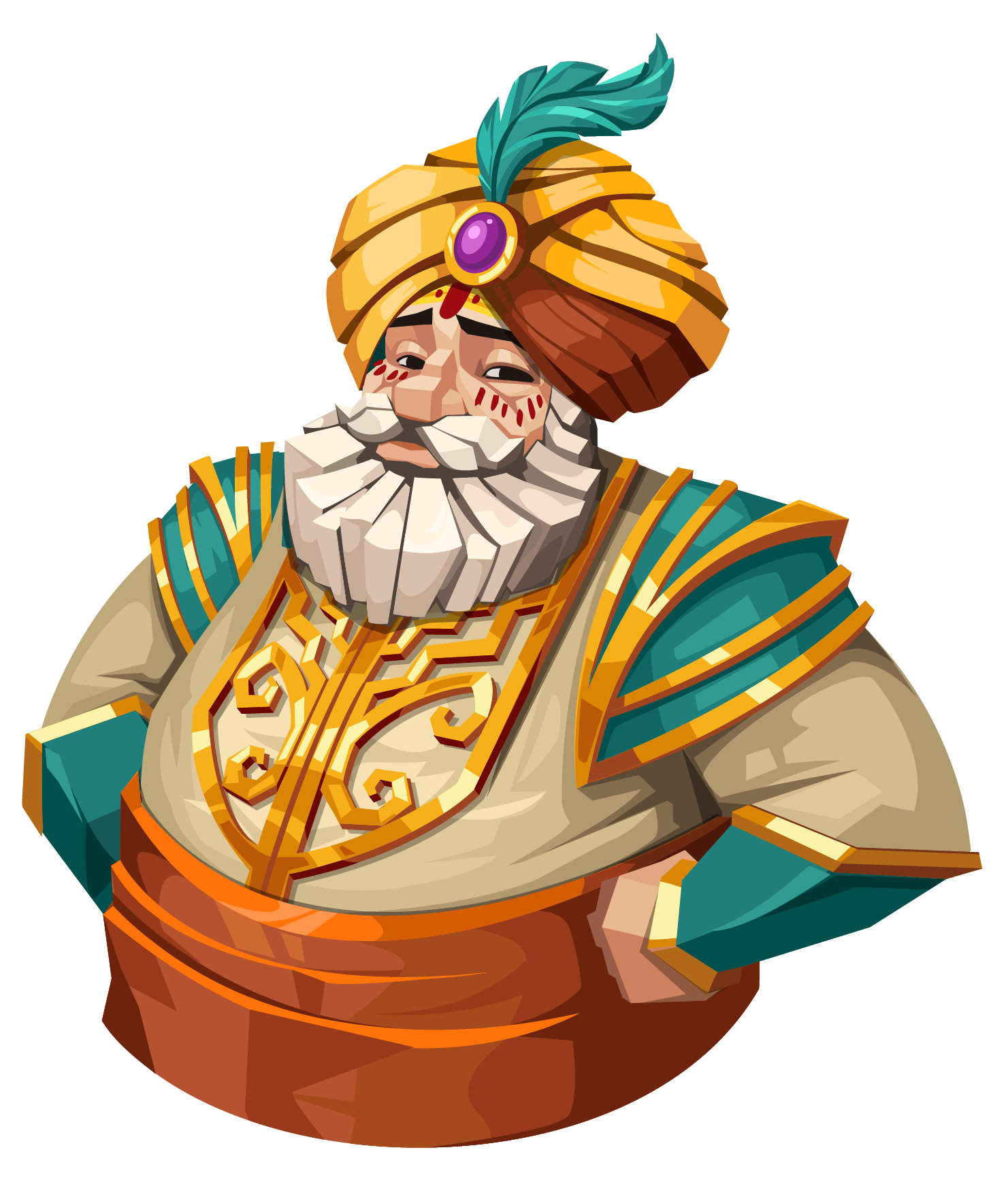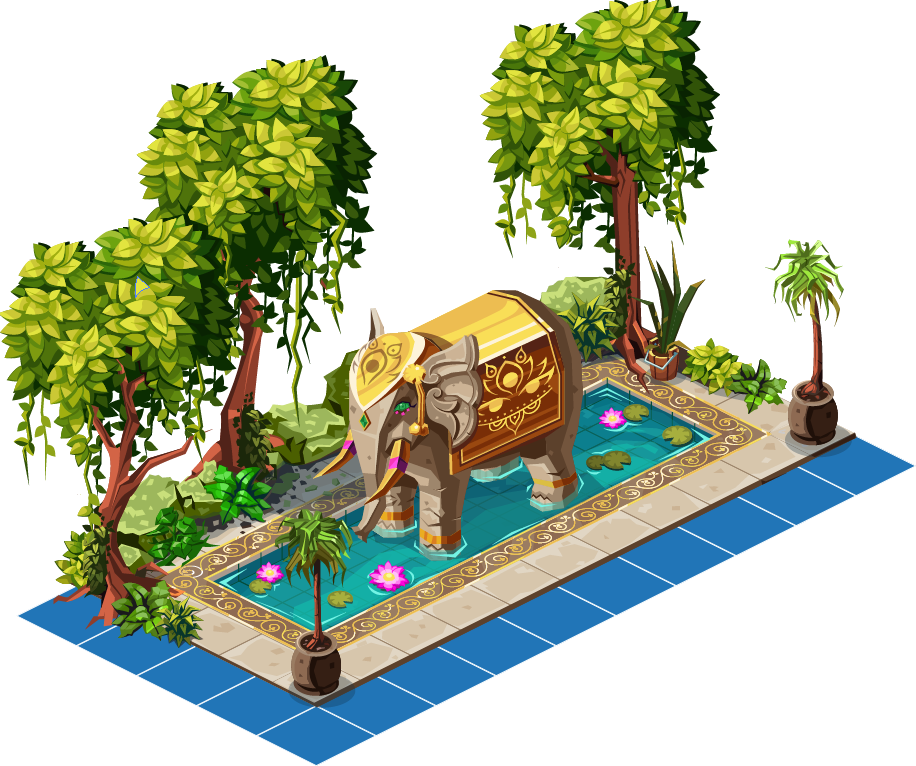 Hamburg,
Make your farm even more unique in Goodgame Studios' hit browser game
Goodgame Studios, Germany's leading developer of gaming software, released a major update for its successful farm simulation game, Goodgame Big Farm. With the introduction of appearances, the browser game's more than 40 million registered players now have, for the first time ever, the possibility to change the looks of existing buildings! This will give farms a fresh and much more individual visual style as players will be able to choose from various appearance sets.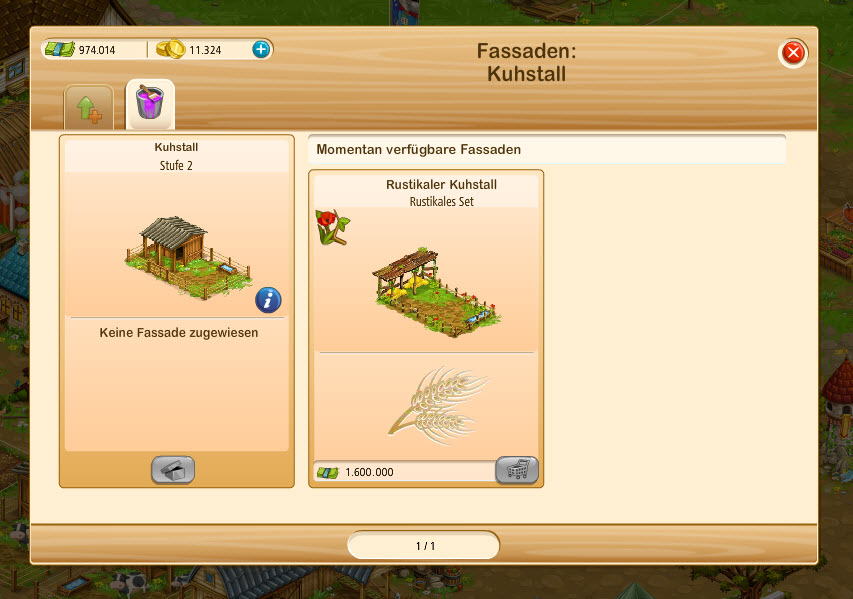 Appearances are collected and stored in the inventory. They can either be bought or gained during events. Each building needs to be assigned its own appearance to complete the fresh look. The first available set is "Back to the Roots", which gives the buildings a very natural and rustic style. More unique appearance sets will follow soon – and they will give farmers even more freedom to build up their dream farms.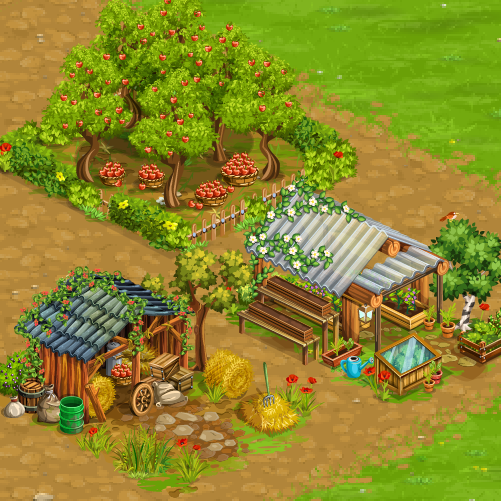 Hamburg,
Goodgame Studios strengthens heroes and armies in strategy title's latest update
Legends of Honor released its latest content update containing Heroes' equipment. The newest strategy title from Goodgame Studios, Germany's leading developer of gaming software amassed more than one million registered players since its launch in January 2016. Based on in-game data and player's feedback, the development team is constantly adding additional features and usability updates to Legends of Honor.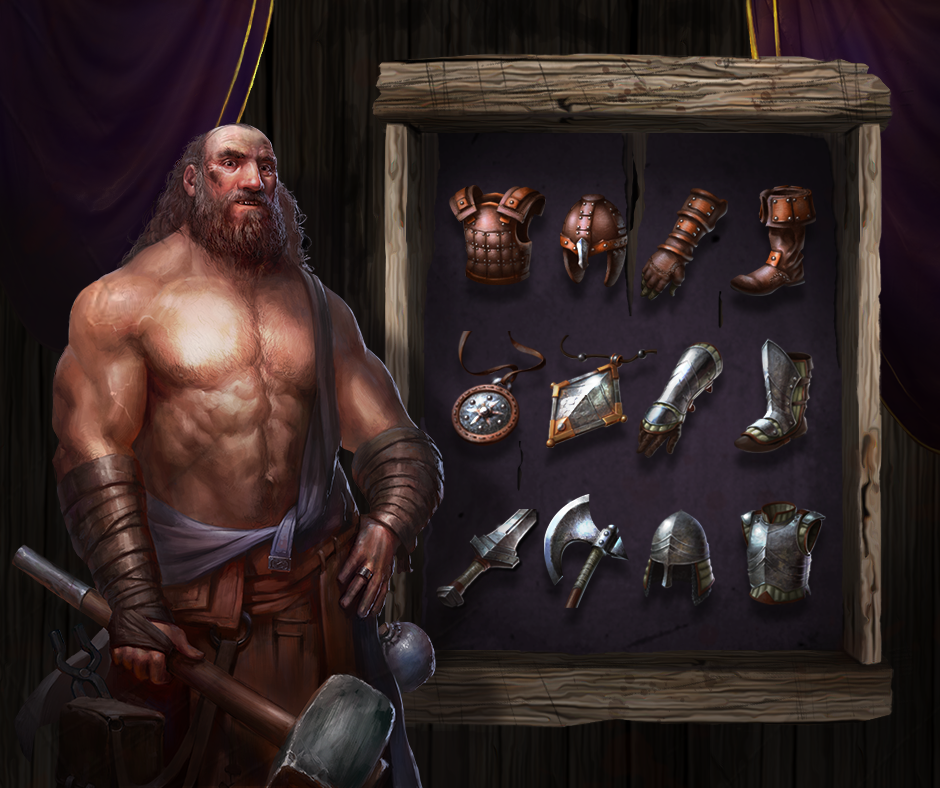 With the latest update, Equipment comes into play as a major factor determining the fate of the player's most important units, the heroes. Equipment is separated into two tier: Leather, which is most effective against NPC enemies, and Steel, which helps in PVP battles against other players. Heroes can equip breastplates, weapons, gauntlets, helmets, boots as well as amulets. Aside from Equipments, players now also have access to grade IV units for honor levels 25 and up – the armies of the three kingdoms have never been so powerful!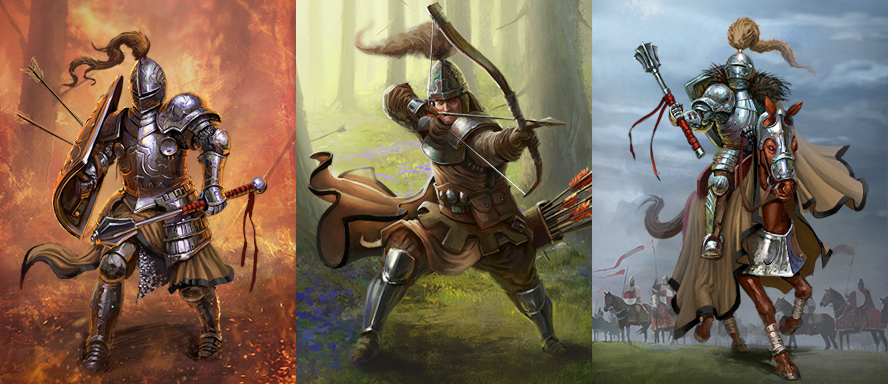 Legends of Honor focuses on collecting honor and joining the conflict between three factions. Players must face their opponents on a giant interactive world map, which they can explore in real-time using their heroes. The fighting spirit is already well established, with more than 70 million battles fought on the world map since the browser version of the game was launched.
The Strategy Games Studio, responsible for developing Legends of Honor under the umbrella of Goodgame Studios, hopes to channel the success of the browser version into the mobile version launching this summer. The team last entered app stores with the strategy hit Empire: Four Kingdoms, the most successful app from a German developer worldwide.
Hamburg,
Goodgame Studios gives its 80 million+ players the biggest update of the year
Goodgame Studios, Germany's leading developer of gaming software, has this week released the biggest update of the year for its online strategy hit, Goodgame Empire. This update grants the wishes of many players, as for the first time, players can team up with their alliances to build a metropolis of epic proportions and make this city the capital of the Great Empire. Check out this video to learn more about the update from the source.
Founding a noble house is the only prerequisite for building an alliance city. In terms of design and game mechanics, the alliance cities are completely different from all the current cities in Goodgame Empire. In the alliance city, buildings occupy set lots and thus blend in perfectly with the new picturesque scenery. Constructing buildings earns every player in the alliance valuable bonuses. Only one alliance city is allowed per alliance.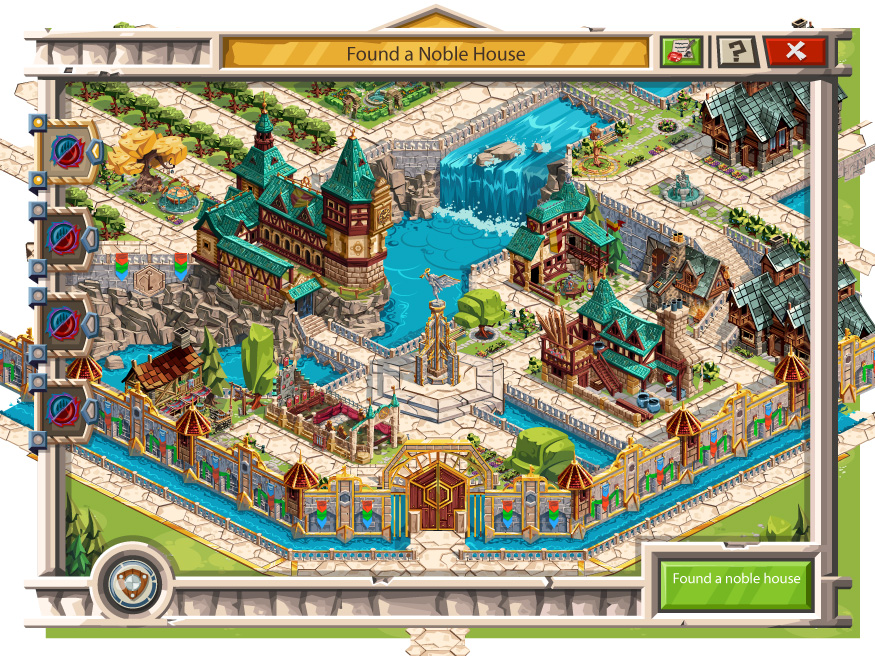 This feature focuses on not only building up the city, but also the battle for the title of royal capital. Alliance cities can only be attacked during battle periods – the first battle for the royal capital starts on June 7. The time it takes to reach an alliance city with your troops is always the same – regardless of where your castle is located on the world map. Attacks on alliance cities are anonymous, which means that even less advanced players can risk attacks without fearing the revenge of powerful alliances. The city defense is different as well. Alliances don't station troops along their walls like usual, but rather upgrade their buildings to defend their cities. This means that even if a city has just lost a battle, its defenses remain intact and don't need to be replaced.

Players can look forward to royal tokens and royal coins as rewards for successful attacks. With royal tokens, alliance city owners can upgrade their buildings and move up in the event rankings. The alliance that secures first place in these rankings will receive the prestigious title of royal capital for their city. This is then indicated on the map of the kingdoms. Players who don't have their own alliance cities can also benefit from royal coins. Using this new currency, they can buy decorative items, equipment, and more in an exclusive shop.
The Strategy Games Studio, under the umbrella of Goodgame Studios, is in charge of the development of Goodgame Empire. Over 50 game designers, artists, and programmers worked several months on implementing this mega update. More content that will further expand the alliance cities is planned for the future.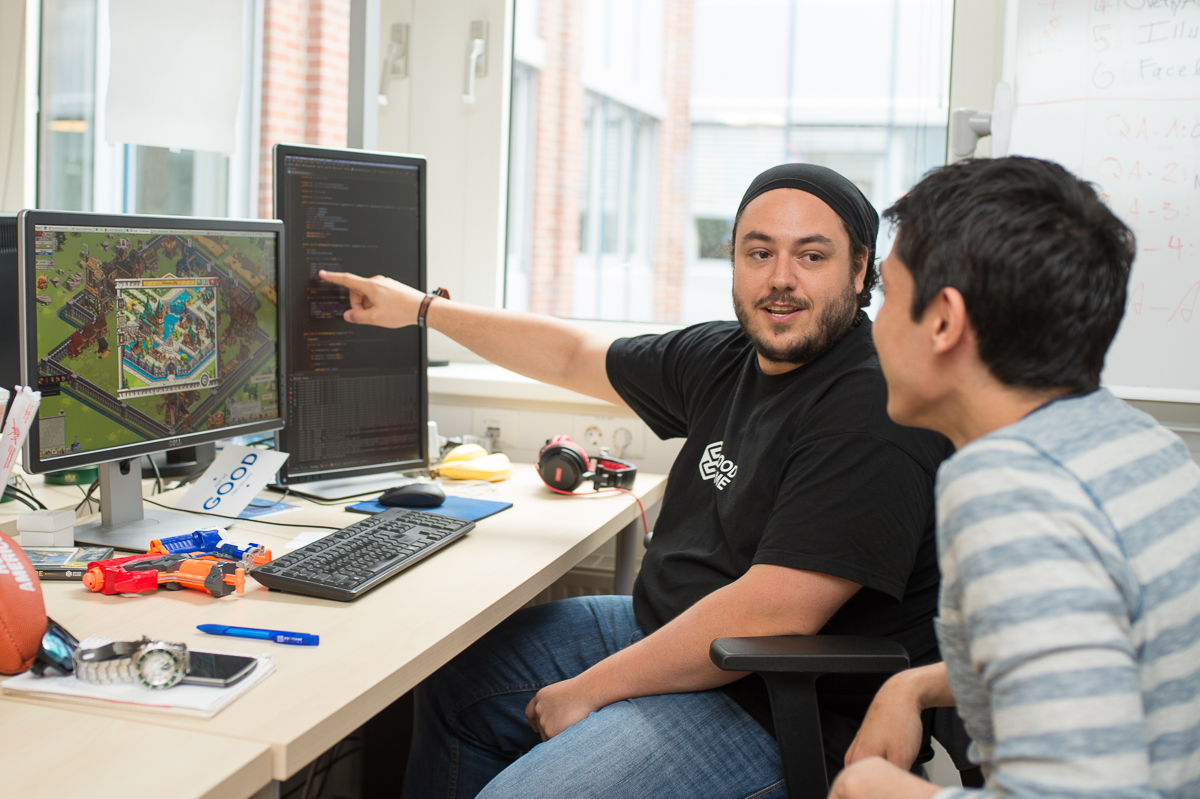 Phillip Knust, head of the Strategy Games Studio, remarked: "Our goal for more than four years has been to regularly deliver new, top-quality content to ensure that our players will continue enjoying Goodgame Empire in the future. Over 80 million registered players have already claimed their thrones in the empire, and this number keeps on growing. This shows us that we're on the right path, and we're grateful to all our loyal fans who have taken this path with us."