Hamburg,
Stillfront Group announces the appointment of Oleg Savschouk, Vice President Live Operations and member of the management team, as new Chief Executive Officer and of Phillip Knust, Director of Products, as new Chief Product Officer at Goodgame Studios, effective March 1st, 2019.
Hamburg,
Dr. Kai Wawrzinek and Dr. Christian Wawrzinek, founders of Goodgame Studios, will leave their current positions as CEO and CSO at Goodgame by the end of February 2019, to focus on their roles as shareholders of Stillfront. The search for a new CEO has been initiated.
"Stillfront's acquisition of Goodgame is a perfect strategic fit and we are very encouraged by the realization of synergies we have seen during 2018. The timing is now right for us to hand over daily management of Goodgame, allowing us more time to create value for Stillfront as active shareholders," says Kai Wawrzinek.
"Goodgame Studios is performing well, with strong profitability and a solid pipeline for future game releases. The management team of Goodgame has an impressive track record and we have a strong leadership in place to ensure an orderly transition while building on the positive business momentum seen across the Group," says Jörgen Larsson, CEO of Stillfront Group.
Hamburg,
Goodgame Studios continues to see growing success with their mobile game BIG FARM: Mobile Harvest. To celebrate this success with the BIG FARM community, today BIG FARM: Mobile Harvest will launch their 'Big Farm Forest' Charity event, where players can collect tree saplings on their farm while doing their daily farm quests and tasks. For every truck load of seedlings the community collects, Goodgame Studios will work with non-profit charity One Tree Planted to plant several thousand real trees.
"We are very excited about this event and how we can collaborate with our players to help our environment" says Simon Andrews, who heads the studio responsible for the game. "Our players love taking care of their farms, now we will reward their efforts by planting trees in areas that really need them!"
In an effort to reforest the tree population in California which got badly hit in this years' forest fires, Goodgame Studios will collaborate with the non-profit organization One Tree Planted to plant up to 5000 trees in spring 2019.
The charity event starts today and will run for one week. It will be supported with social media activities. For more information make sure to follow https://www.facebook.com/BigfarmMobile.
Hamburg,
Goodgame Studios is proud to announce the launch of BIG COMPANY: Skytopia, the first title launched under Goodgame's new BIG COMPANY brand. The brand extends Goodgame's 'BIG' segment of products which so far includes BIG FARM and BIG FARM: Mobile Harvest. BIG COMPANY offers the potential for a broader range of products but still with an emphasis on high quality entrepreneurial games that share a playful art style and casual feel, with mid-core depth and complexity.
read more…
Hamburg,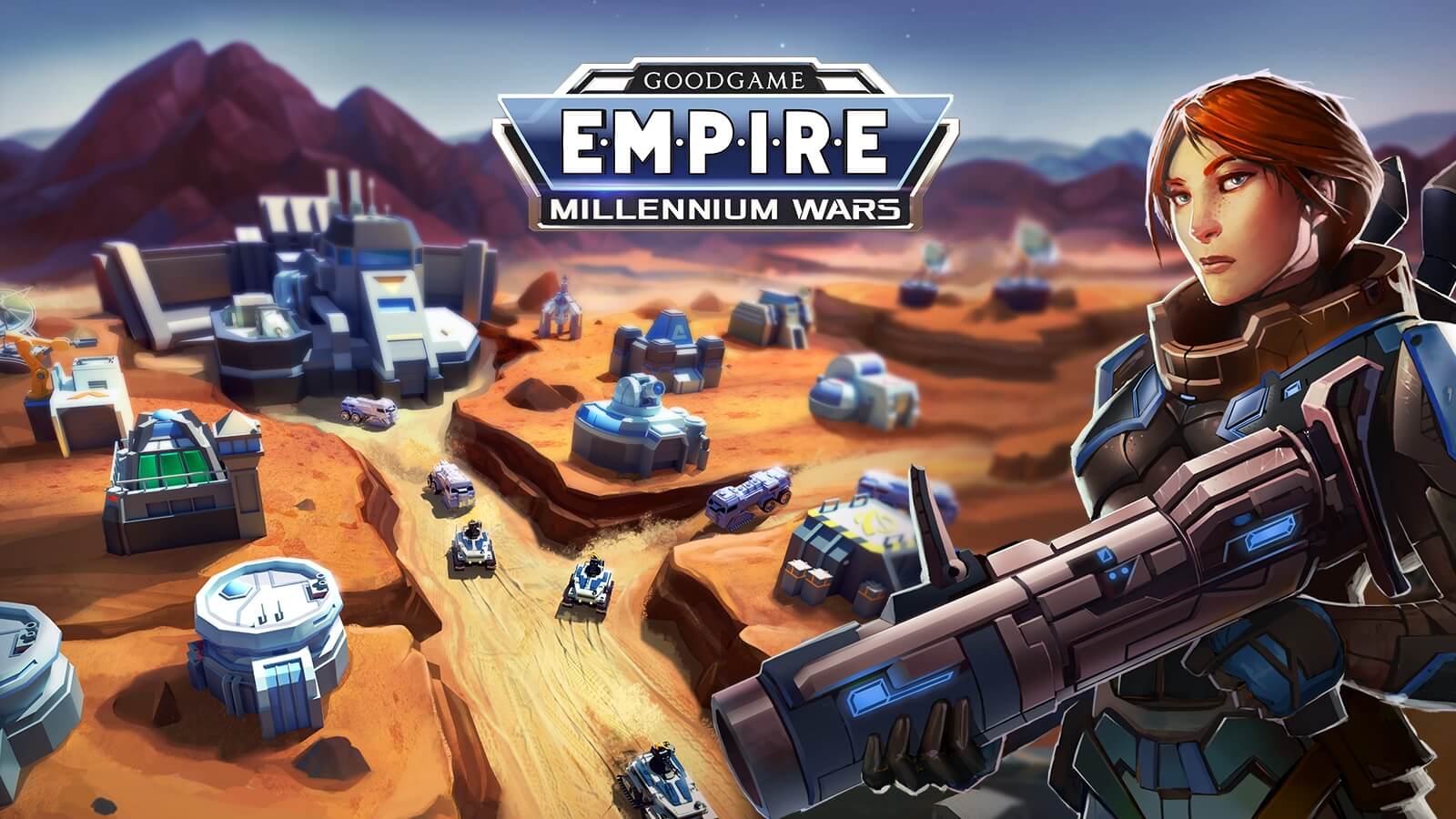 Following the release of its latest strategy game EMPIRE: Millennium Wars on mobile, Goodgame Studios is proud to announce the global release of its latest title on web.
The new game allows players to run their corporate mining empire on Mars, where they can compete against other players to ultimately rule the Mars Trade Federation. "We've built this version of the game from the ground up for web using the latest web technologies for the best browser coverage and performance" says Simon Andrews, Head of the studio responsible for developing the game. "EMPIRE: Millennium Wars is a great fit for web, and we will be adding lots of new and exciting content for our players over the coming weeks".
Goodgame has a track record for releasing highly successful web games including BIG FARM and its highly popular medieval strategy game EMPIRE, Germany's most successful game of all time and one of the top games worldwide.
"We are committed to providing our players with great new game experiences on web" says Jörgen Larsson, Stillfront Group CEO. "Our investment in leading web technologies such as html5 is a key component of our future product strategy".
EMPIRE: Millennium Wars is available via Goodgame's portal www.goodgamestudios.com
Hamburg,
Goodgame's beloved BIG FARM franchise sees a massive update to its mobile title BIG FARM: Mobile Harvest this month, presenting the largest feature update so far. The update will provide players with the ability to develop and build their own in-game Café & Store where they can cook and bake delicious meals with their farm produce, as well as the ability to sell self-produced items such as perfumes and souvenirs.
"This update continues a trend of regular, relevant updates for the game that have allowed BIG FARM: Mobile Harvest to see continuous performance gains since its launch in Q4, 2017" says Jörgen Larsson, CEO of the Stillfront Group.
The latest update will provide fresh and exciting content for new and veteran players alike. The addition of the Café and Store will add a new dynamic to the game giving players more options for their farm produce, but also providing them with even more entrepreneurial opportunities through running their new businesses in-game, and serving new customers. "BIG FARM: Mobile Harvest continues to be a shining example of what a new game launch should look like for our company" emphasizes Kai Wawrzinek, CEO of Goodgame Studios.
"Our ability to scale this game in a highly competitive market, combined with high quality updates for our players have resulted in significant revenue growth per quarter". "This update is huge for our growing BIG FARM Mobile community of 7.5 million players!" says Simon Andrews, who heads the studio responsible for developing the game. "I know our players will love the new Café & Store as it will give them even more opportunity to run their business and grow their farm".
BIG FARM: Mobile Harvest's big update will be supported globally by Google Play and will be accompanied by a major TV advertising campaign across 30 channels in Germany, Austria and Switzerland. In addition Goodgame has partnered with inSocial Media and Germany's most famous and influential YouTube superstar 'Bibi', from Bibi's Beauty Palace, who will be sharing and enjoying the Big Farm: Mobile Harvest update with her 5 million followers.